This morning, Word on Fire released the first photo of the cover design for volume 4 of the Word on Fire Bible: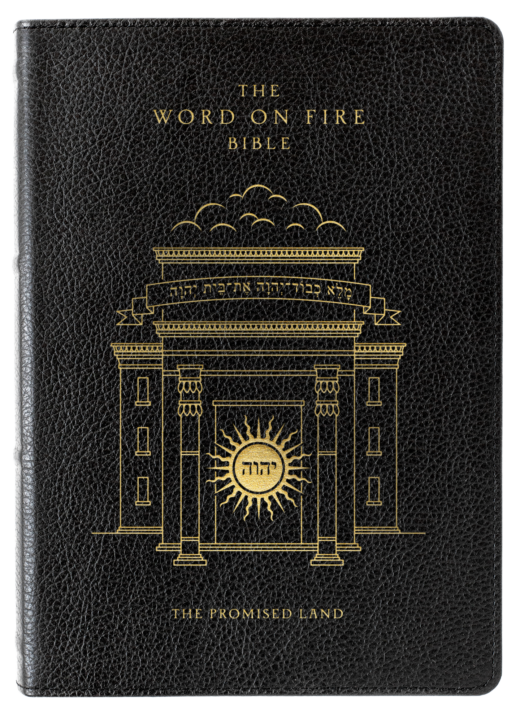 This volume will be entitled "The Promised Land" and will include Joshua, Judges, Ruth, 1 and 2 Samuel, and 1 and 2 Kings.
The contents will be similar to the past three volumes that have already released. The Word on Fire Bible website lists the following features for Volume 4:
Introductions written by Peter Kreeft, Sally Read, Katie Prejean McGrady, Richard DeClue, and others
More than 75 commentaries by Bishop Barron
More than 175 commentaries by mystics, artists, and scholars throughout history, including Pope Benedict XVI, Ephrem the Syrian, Gregory of Nyssa, John of Damascus, Dorothy Day, Bernard of Clairvaux, Athanasius, and Justin Martyr
40 works of art with commentary
8 word studies of the original Hebrew
Word on Fire is seeking to raise donations to supplement sales revenue and help fund the remaining volumes of the project. The complete Word on Fire Bible is expected to include seven volumes.
Volume 4, "The Promised Land," is planned for release in early summer of 2024.