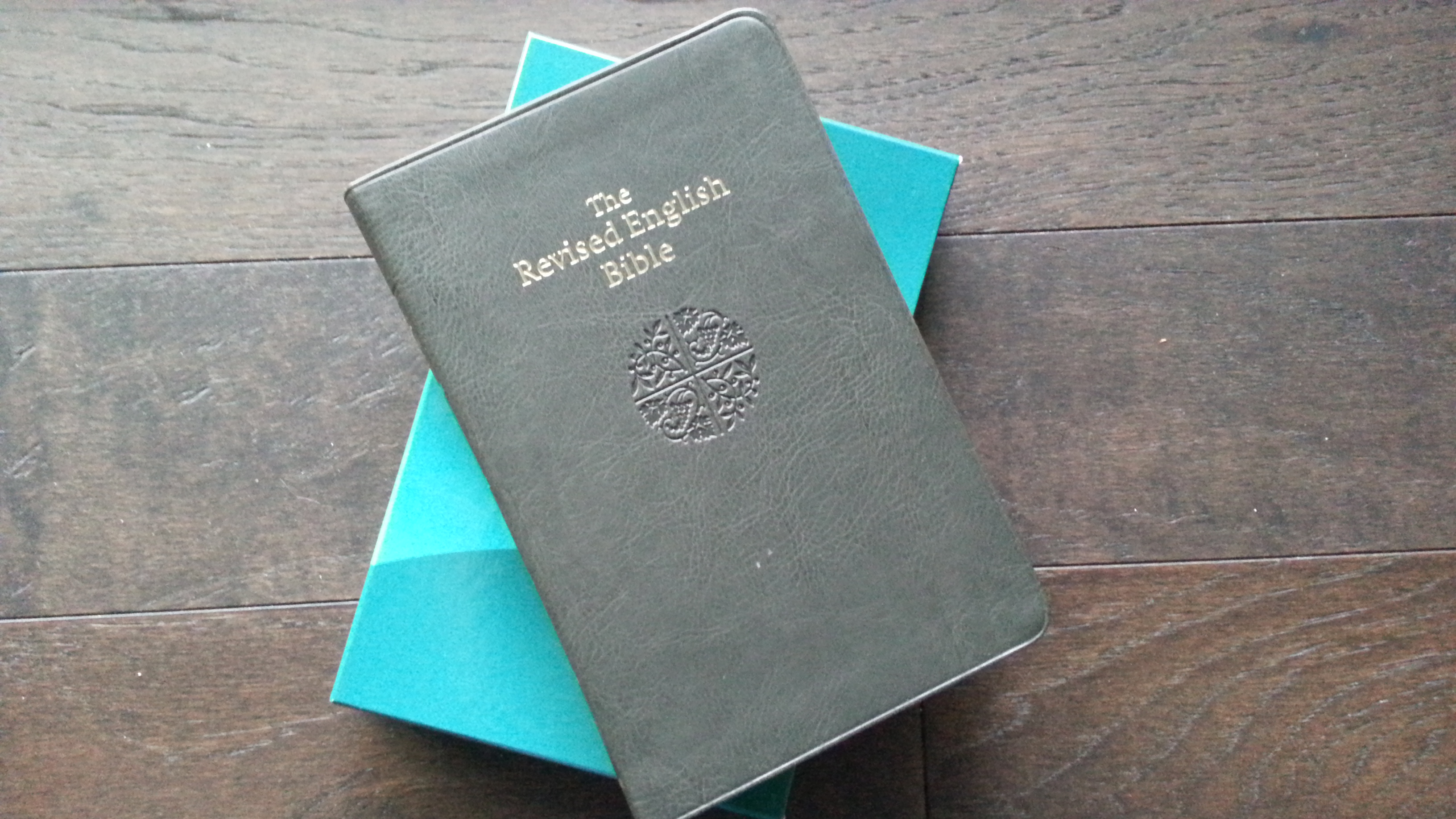 At the request of reader Devin, I'm going to repeat the analysis I just performed with the New Living Translation – Catholic Edition (NLT-CE) for the Revised English Bible (REB). I'll be reading the Gospel of Matthew and 1 Corinthians over the next few days and making comparisons to the NABRE to get a more systematic feel for how the REB compares to a literal translation.
For anyone unfamiliar with the REB or wanting to learn more about its history and style, I wrote a series of guest posts at the Catholic Bibles Blog in 2017 which provide a good overview. Here are links to those posts: Part 1, Part 2, Part 3.
For anyone wondering whether the REB is approved for Catholic use, the short answer is yes! It does not feature an imprimatur, but it is covered under the 1987 Vatican directive Guidelines for Interconfessional Cooperation in Translating the Bible, section 2.8, which states, "In some circumstances, it may be wise to consider a preface including a joint recommendation by ecclesiastical authorities instead of a formal nihil obstat and imprimatur." In the case of the REB, the conferences of Catholic bishops throughout the British Isles officially sponsored the translation, so the translation preface from the Joint Committee of the Churches commending the translation to their readers would certainly satisfy this provision.
The REB has been my favorite Bible translation for a few years now. I've read the daily Mass readings from the REB for a good while, along with the Book of Revelation and the Pentateuch (Genesis, Exodus, Leviticus, Numbers, and Deuteronomy). As a rule, the REB's translation of the Pentateuch strikes me as very similar to the NRSV. The REB makes different interpretive choices from the NRSV occasionally, such as using the term "purification offering" instead of the NRSV's "sin offering" throughout the book of Leviticus. Interestingly, in this case, the REB is quite possibly more accurate. Jacob Milgrom argued that "purification offering" was a better translation in this 1971 article published in Vetus Testamentum.
In the New Testament, I have not performed the kind of careful reading with the REB that I recently did with the NLT-CE, however. I'm looking forward to sharing what I find!