I just received a copy of the New Catholic Bible in black DURA-LUX (imitation leather) binding (St. Joseph Edition) from Catholic Book Publishing Company. Today, I'll give a brief look at the bible's construction, printing, and contents. Over the next week or two, I'll be reading through sections of it to get a better sense of its language style and notes. Although the New Testament and Psalms have been available for a few years now, this is the first time I've spent any quality time with this translation, so I'll be looking at the Gospel of Luke, Paul's letter to the Galatians, and some selections from the Old Testament.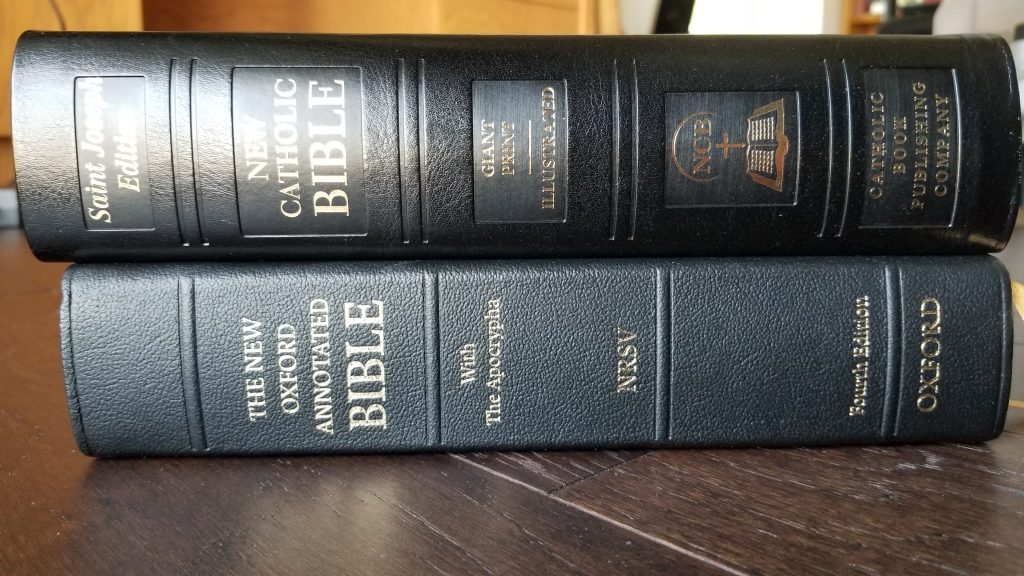 This is a large bible — a bit larger than the recent genuine leather editions New Oxford Annotated Bible (4th and 5th editions). Overall, it's similar in size to most study bibles on the market. It is smaller than the NAB Family Bible also published by Catholic Book.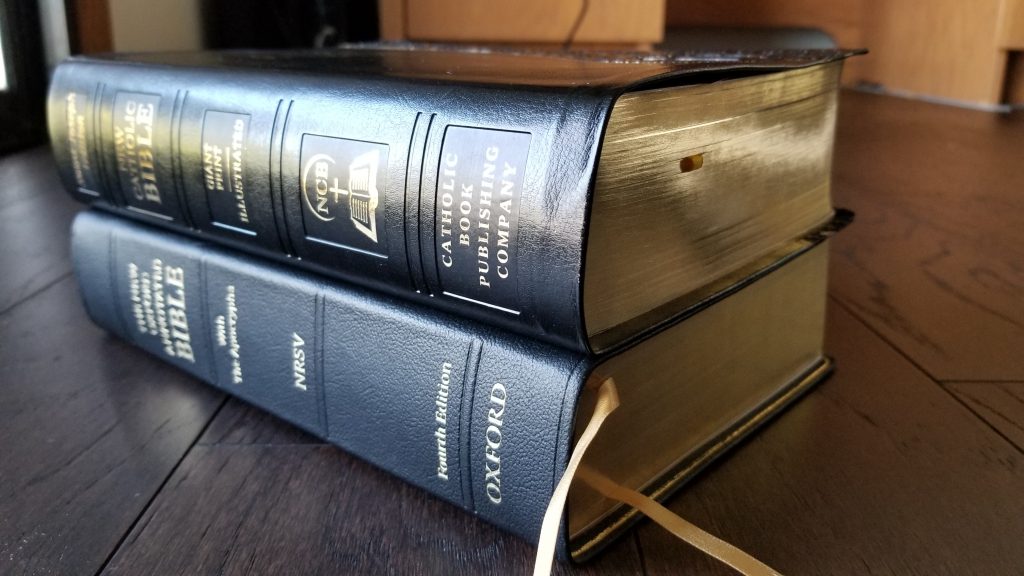 The NCB features a 1/4-inch single-sided ribbon, gold gilded pages, and a DURA-LUX imitation leather binding, which has a very nice feel. This is a similar imitation leather to the Great Adventure Catholic Bible from Ascension Press. The binding is sewn using the same style as most books from Catholic Book Publishing Company: the signatures are small, and the folded sections are difficult to discern except at the very edge of the spine. This makes for a very even appearance from the spine to the edge of the pages when the book is closed.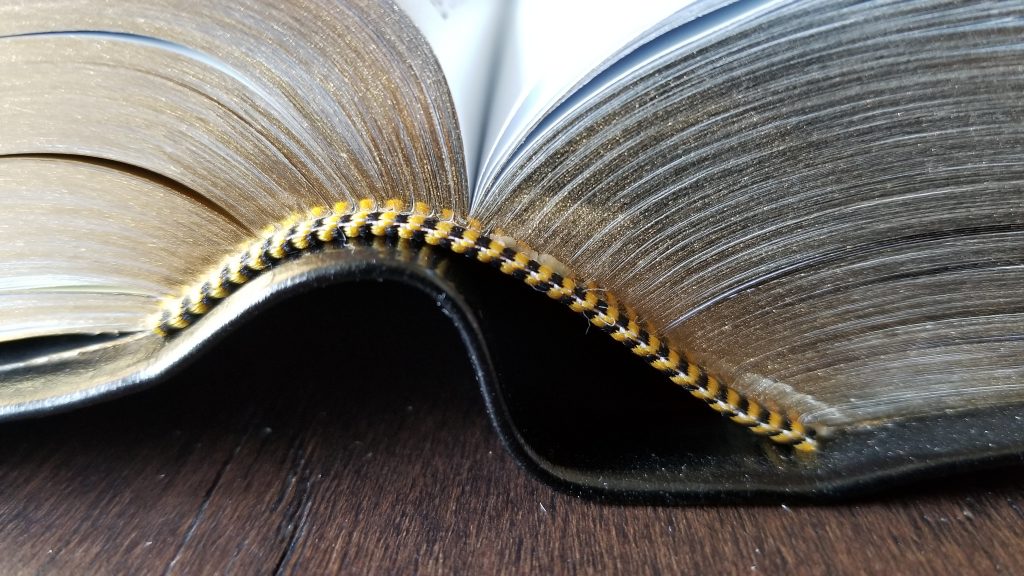 The print is large, clear, and easy to read from a comfortable distance. As with most giant-print bibles, the page layout is not especially elegant, and the large print tends to look cramped or packed onto the page without much white space. It is exceptionally easy to read, though, and many readers will appreciate its practicality.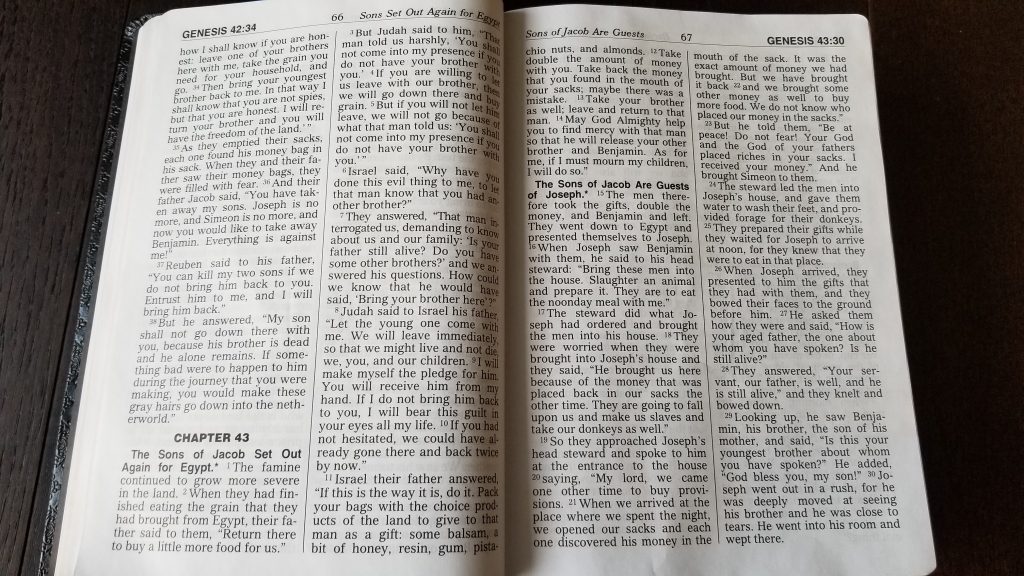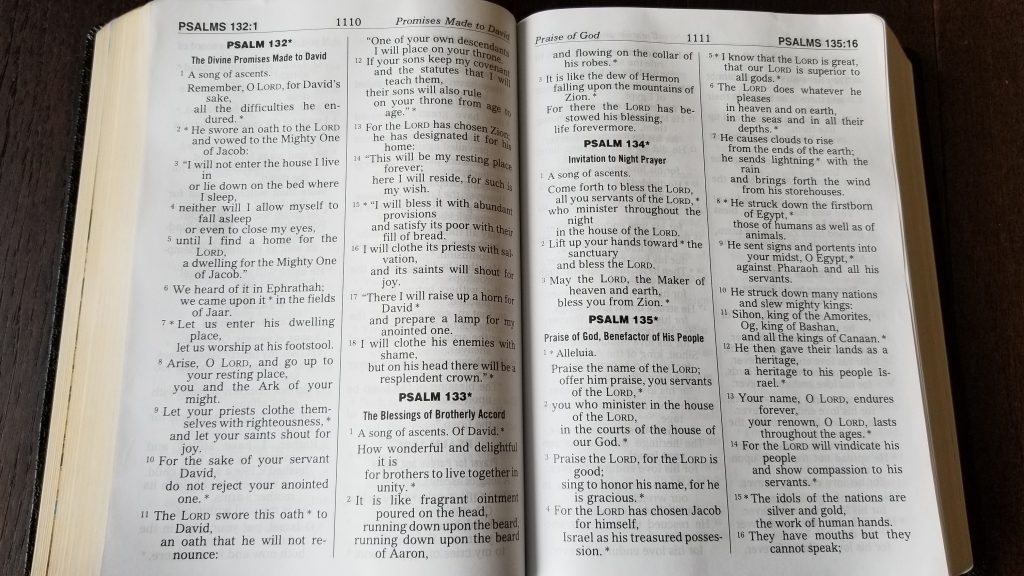 The footnotes are printed at the end of each biblical book, rather than the bottom of the page, so referring to notes will require some flipping back and forth. On the other hand, it can potentially allow for less distraction when reading extended passages of scripture. If the notes are not on the same page, it is easier to keep reading, rather than flipping to look at each note!
Similar to other St. Joseph editions from Catholic Book, this bible features inserts with color illustrations, as well as full-color informational pages. The layout of the information inserts is well-designed and attractive.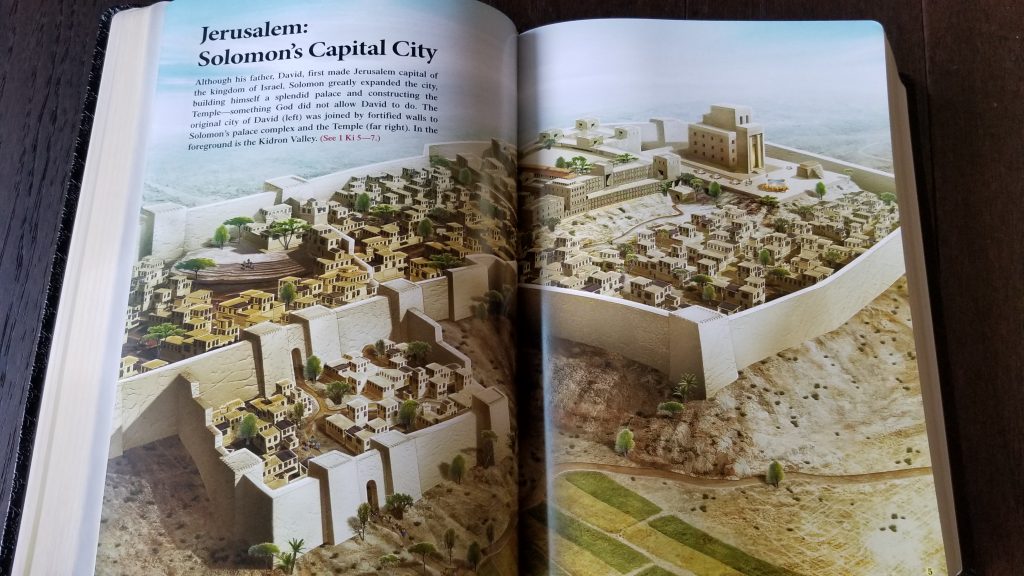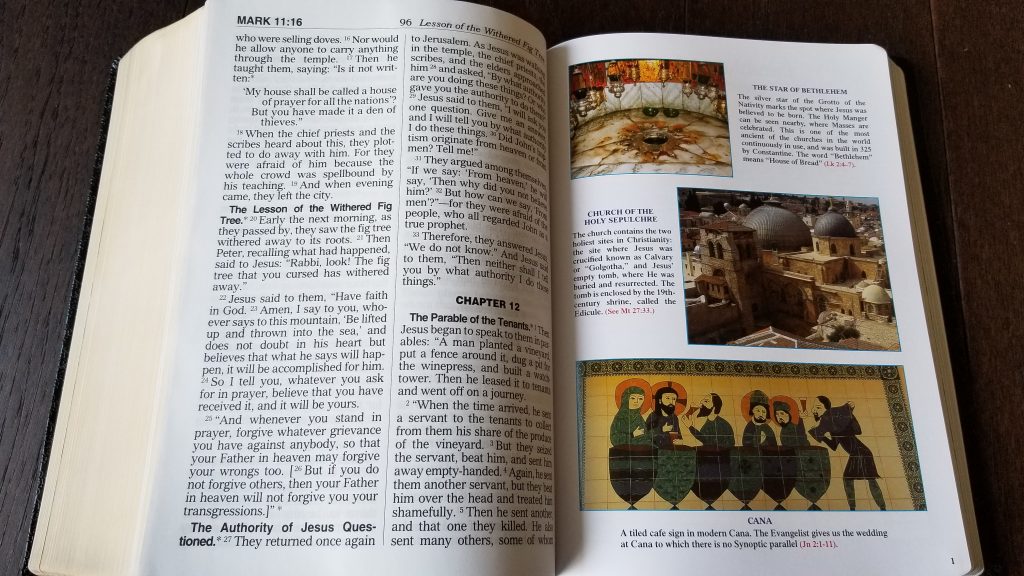 The front matter displays the nihil obstat and imprimatur for both the Old and New Testaments. It also contains an official canonical rescript from the Catholic Bishops Conference of the Philippines.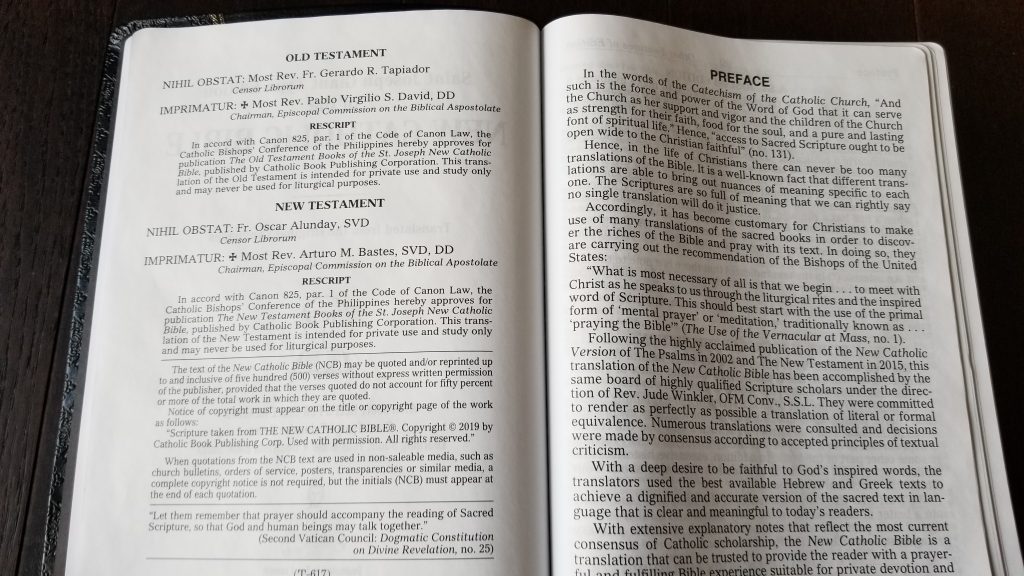 I'm looking forward to spending time with this translation over the next several days!