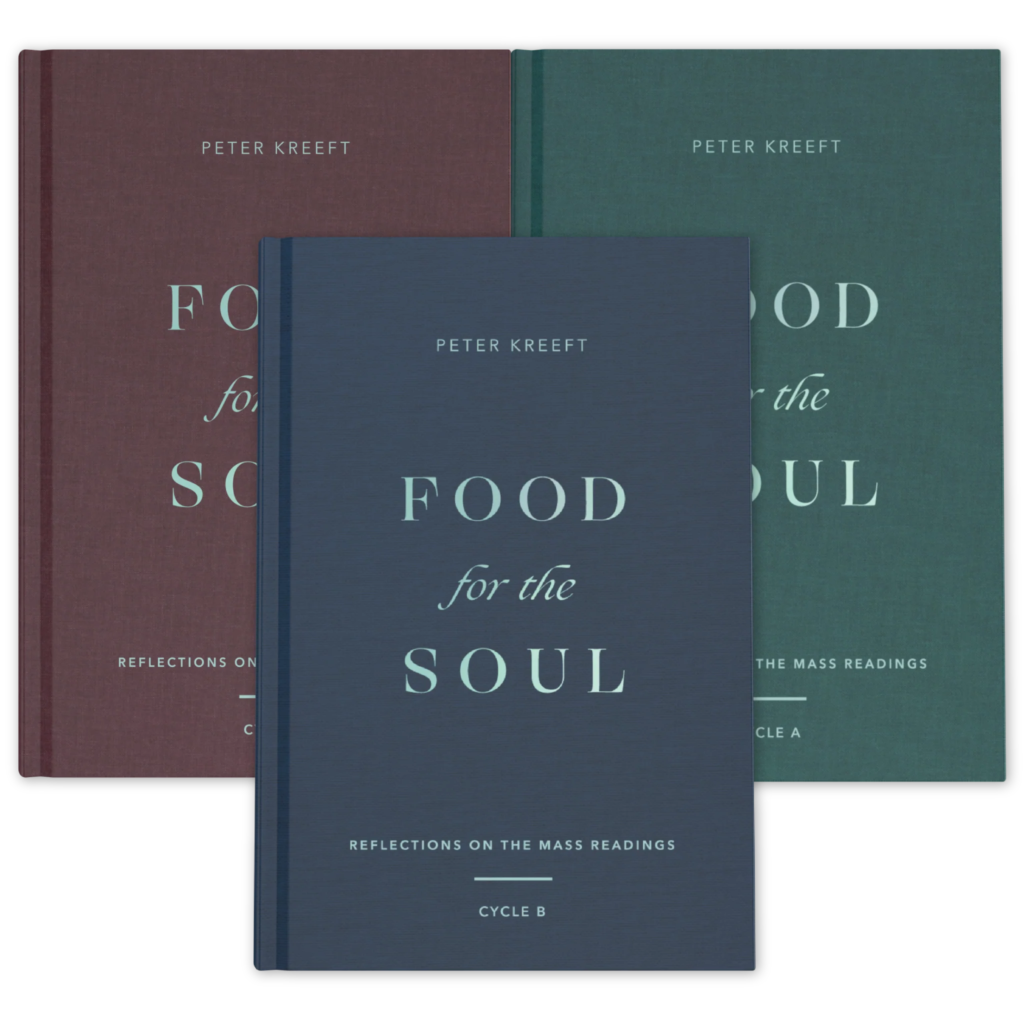 Word on Fire has now released the third volume in Peter Kreeft's Food for the Soul series. These books feature the Sunday Mass readings for every Sunday of the year (along with Holy Days of Obligation), and Peter Kreeft's reflections on those readings. I reviewed the first volume that was released (which featured the Lectionary readings for year C) on the blog here.
As noted in my original review, these are high quality cloth-bound hardcover books. The paper and typesetting feel more like reading a novel than a reference book. In some ways, the book quality seems too good, especially compared to the popular writing style and references to contemporary technology in Kreeft's reflections. Those references will probably become outdated well before these books wear out. But the high quality and excellent typesetting will certainly lend itself to enjoyable reading for anyone who enjoys Kreeft's writing and insight.
The three-volume set is currently available for $79.96 at Word on Fire's store, and if you already have the other volumes, the most recent one is available for $27.96 — a reasonable price for the quality of printing.