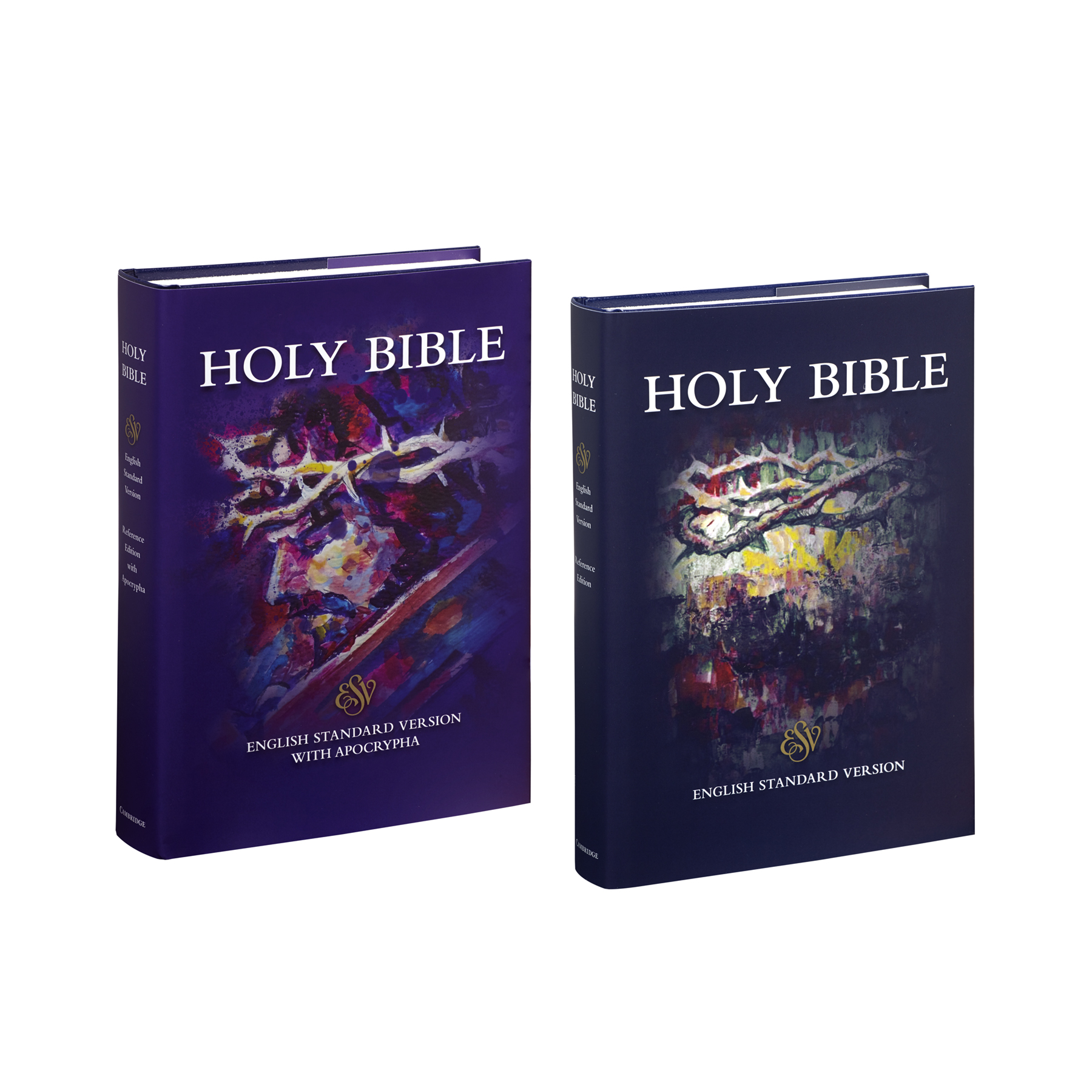 Cambridge University Press just published their new Diadem Reference Edition of the English Standard Version (ESV) with the apocrypha/deuterocanonical books. Currently, the edition is only available in hardcover, and it features a double-column text layout with cross references in the center between the two text columns. Here is a link to a sample PDF showing the text layout on the first two pages of the Gospel of Matthew. Additional features include:
15 pages of color maps
1 ribbon marker
Sewn binding
8.1 point Lexicon font
Black letter text throughout (no red letters to represent the words of Jesus)
American spellings
Future editions in calf split leather and calfskin will have red letters for the words of Jesus, but the hardcover version features all black lettering.
To my knowledge, this version does not include the changes that were made in the Catholic Edition of the ESV. Outside of the deuterocanonical books, those changes are minimal. Here is a document that lists the changes that were made in the ESV-CE in the protestant canon. The Catholic Edition included more substantial revisions to the deuterocanonical books, including a complete revision of the book of Tobit, according to Dr. Mark Giszczak in the comments on this blog post. It's possible that Cambridge used an updated version of the ESV Apocrypha that includes the Catholic Edition changes, but the more likely scenario is that they re-published the ESV Apocrypha that was originally included in Oxford's ESV with Apocrypha.
The MSRP for the hardcover edition is $49.99, and it is available direct from Cambridge here. It is also available from Amazon at this link.