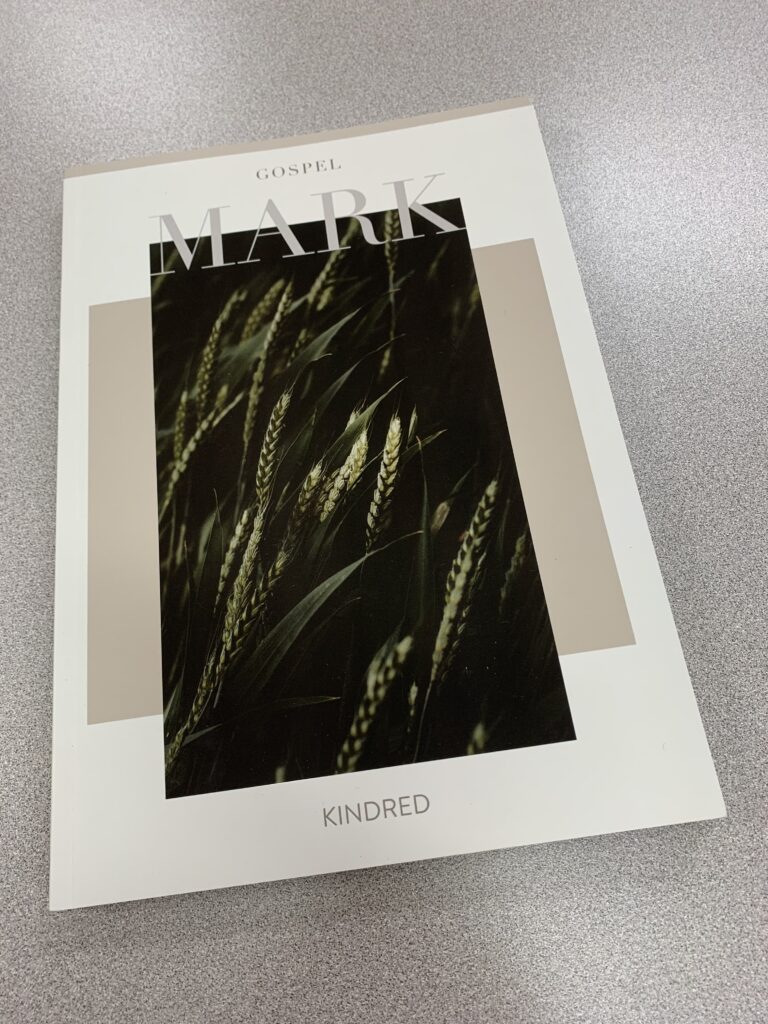 Perhaps some of you are familiar with the beautiful publications from Alabaster Co. They have been creating beautifully bound individual volumes of the biblical books for a few years now. Their goal is to "integrate visual imagery and thoughtful design into different texts of the Bible. We're interested in how imagery changes the way you experience the text. Art allows us to ask questions and reflect in ways we wouldn't on our own." I own a copy of their edition of the Psalms (ESV) which is made with quality materials and beautifully curated photos. I have used this edition occasionally for prayer and have had it prominently displayed in my classroom.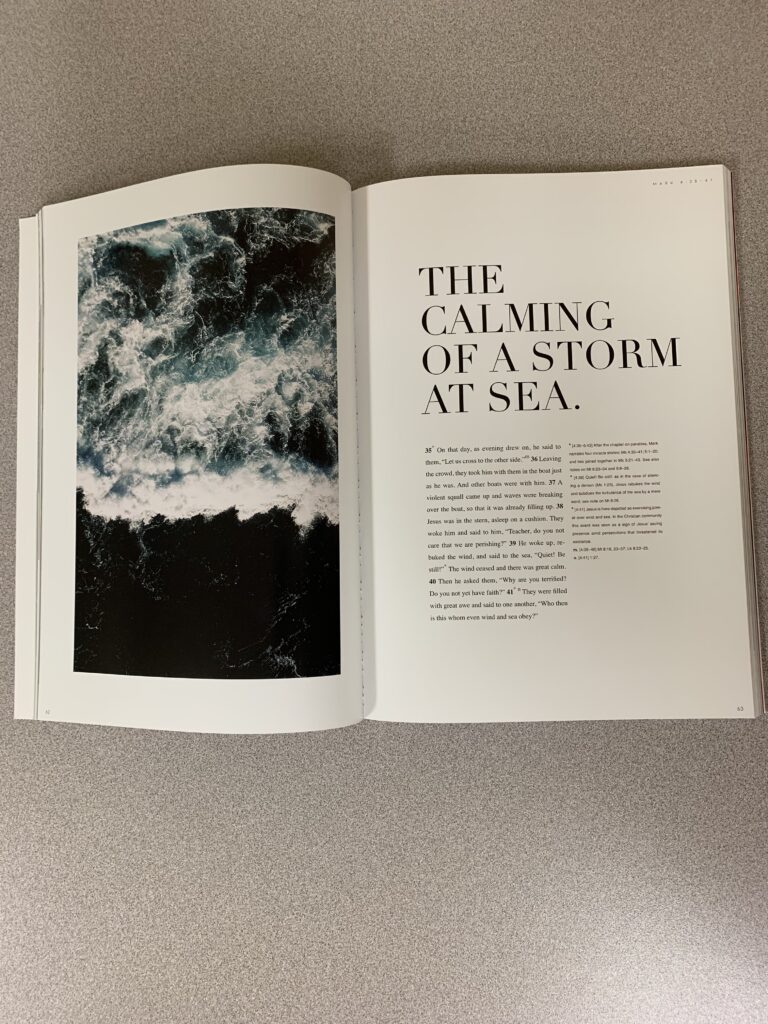 Recently. I was very happy to discover that there was a Catholic organization looking to do something similar, with a Catholic edition of the Bible (NABRE). KINDRED is attempting to bring the Bible to Catholics in a more accessible and visibly attractive way. As stated on their website: "Rivers are historically boundary markers. In this case, the boundary maintains the sacredness of a relationship – our relationship with God. Over time we have allowed various things of lesser importance to infringe upon our devotion to God. God's calling to move the river is a calling to resist the encroachment and reclaim His rightful place in our daily life. It is a call to action for daily prayer, reflection, and discernment. The mission of KINDRED is to recover God's territory and His place in our society, community, family, and personal life through inspired Christian living. We believe this begins with the Word of God. KINDRED exists to make the Word of God accessible." I found that description intriguing so I ordered a copy of one of their first editions.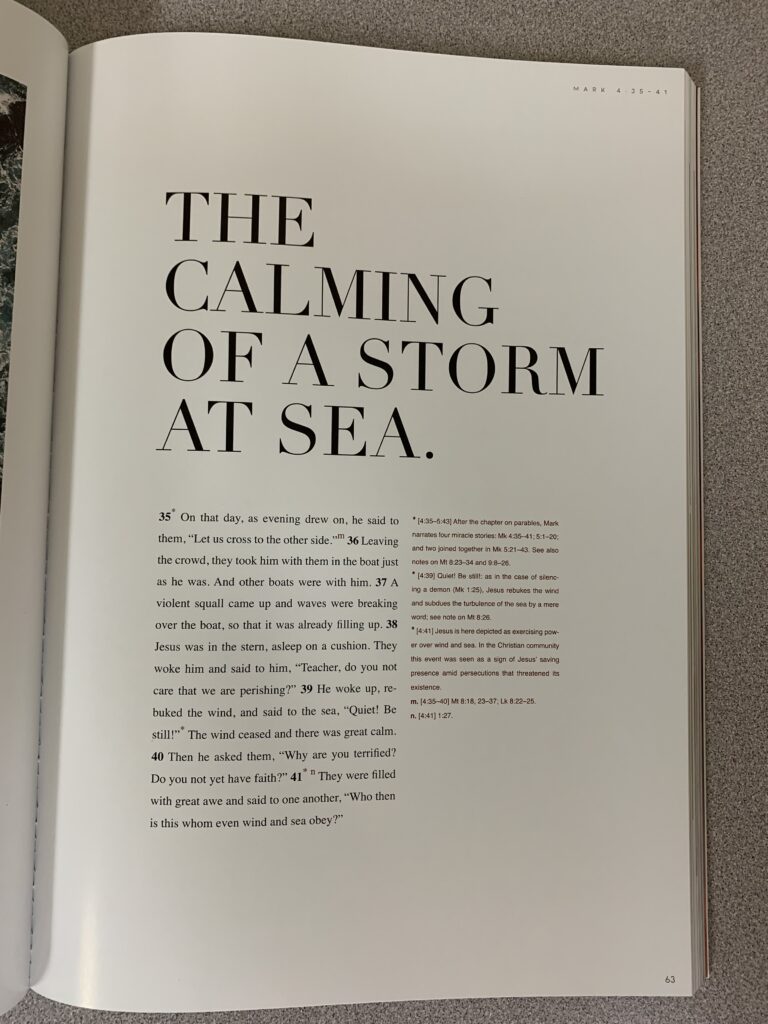 A week later I received KINDRED's edition of The Gospel of Mark. The images on each page are beautifully rendered on glossy paper. The text is the NABRE, including the notes and book introduction. The marriage of sacred text to image is designed to preserve and portray "each scriptural lesson in a manner that fosters prayer and reflection. Prayer and meditation help us understand how to apply the wisdom of God's teaching in our daily life." From my time with KINDRED's Gospel of Mark, I think they succeed in doing this. If you are looking for a new way to read the Gospel of Mark this year, particularly since it is Year B in the Lectionary calendar, this might be worth checking out.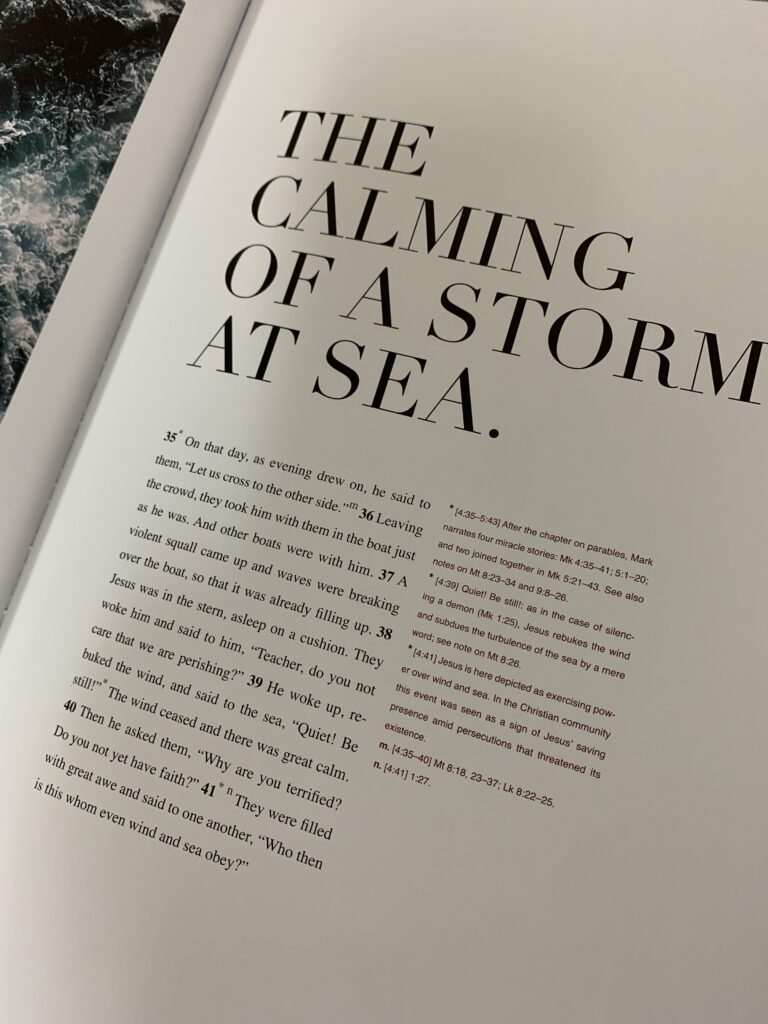 Specifications: 206 Pages, Softcover, A4 Size (8.25"x11.75"), Perfect Bound, Full Color, Printed on Heavy Stock Gloss Paper, Large 10pt Type Size, Premium Finish. Cost: $19.99.