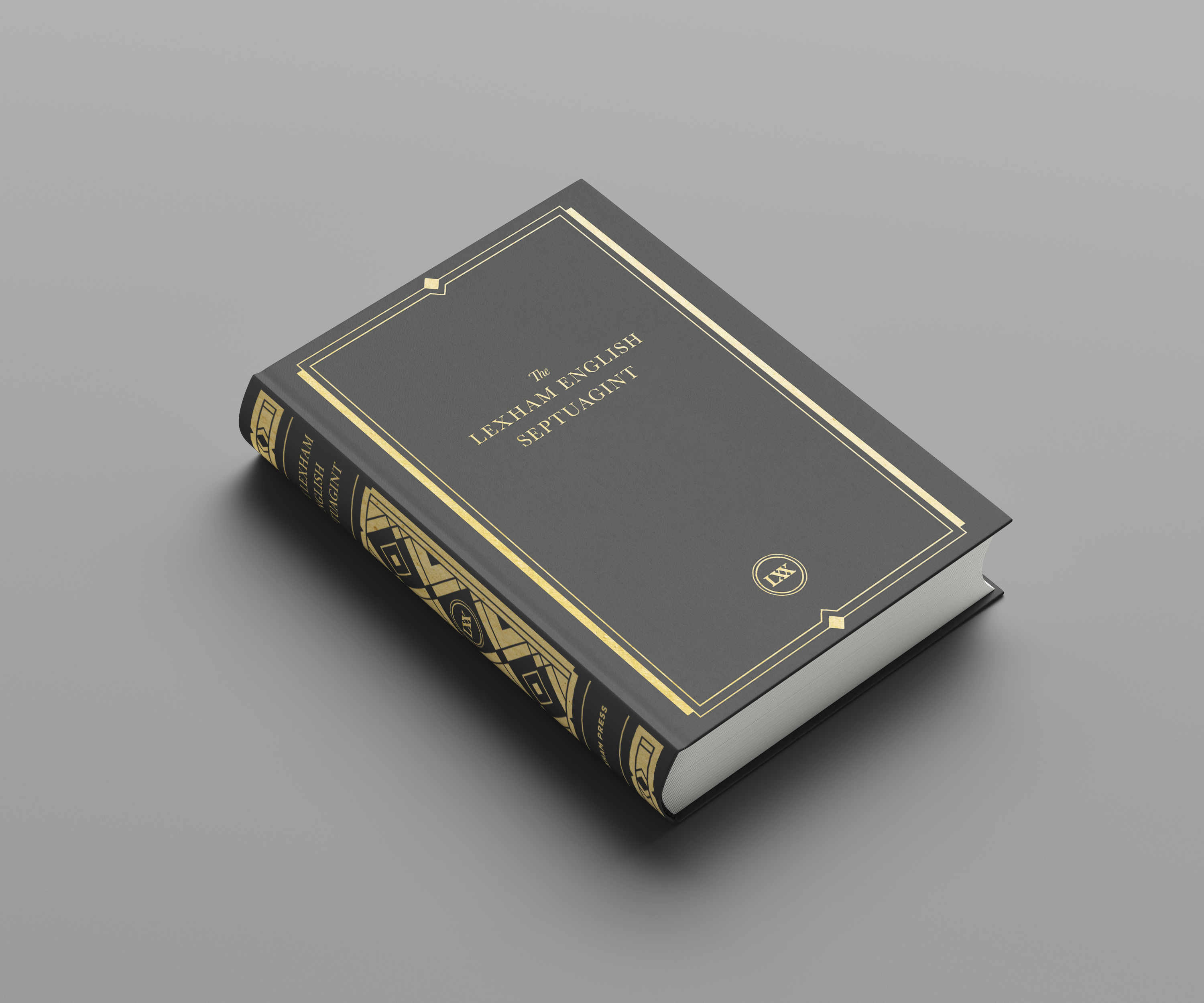 Many thanks to reader Mark for mentioning this in the comments! Lexham Press has just published the second edition of their translation of the Septuagint (the Greek version of the Old Testament). For any of you unfamiliar with the name, Lexham Press is the publishing imprint of Faithlife Corporation, which produces the Logos Bible Software. The translation of the Septuagint grew out of a Greek-English interlinear translation of the Septuagint which was available in Logos. Rick Brannan of Logos began by writing a program to rearrange the interlinear text to conform to English grammar. Then, a group of scholars including Professor Ken Penner of St. Francis Xavier University in Nova Scotia, Canada, edited the machine-generated text to produce a smoother, more readable English translation. The first edition of this translation was published in 2012 with only a digital version available.
The text has now been revised under the direction of Professor Penner, and the second edition is available in both print and digital editions. The print edition comes in hardcover with a beautiful single-column text setting.
Overall, the translation philosophy for this edition is unique among current widely-used English translations of the Septuagint. The most widely-known English translation is the New English Translation of the Septuagint (NETS), which focuses on reproducing the most likely wording as produced by the original translators who rendered the Hebrew Old Testament into Greek. In other words, the NETS focuses on translating the text "as produced" by its original translators. This is also the most common approach of most modern translations of the Bible. By contrast, the Lexham English Septuagint (LES) focuses on translating the text as it would have been commonly read by Greek speakers in the 4th Century AD. As such, it allows modern readers to experience the Septuagint in a way that is closer to how the early Christians read the text, as opposed to reconstructing a best approximation of the original text which was not available to anyone in the Christian era.
For more information on the background and translation choices in the Lexham English Septuagint, check out this printed interview with Rick Brannan and Ken Penner.
The print edition of the Lexham English Septuagint is currently available at Amazon, Christian Book, or directly from Lexham Press. The general editor, Professor Ken Penner, has graciously offered to answer questions in the comments.