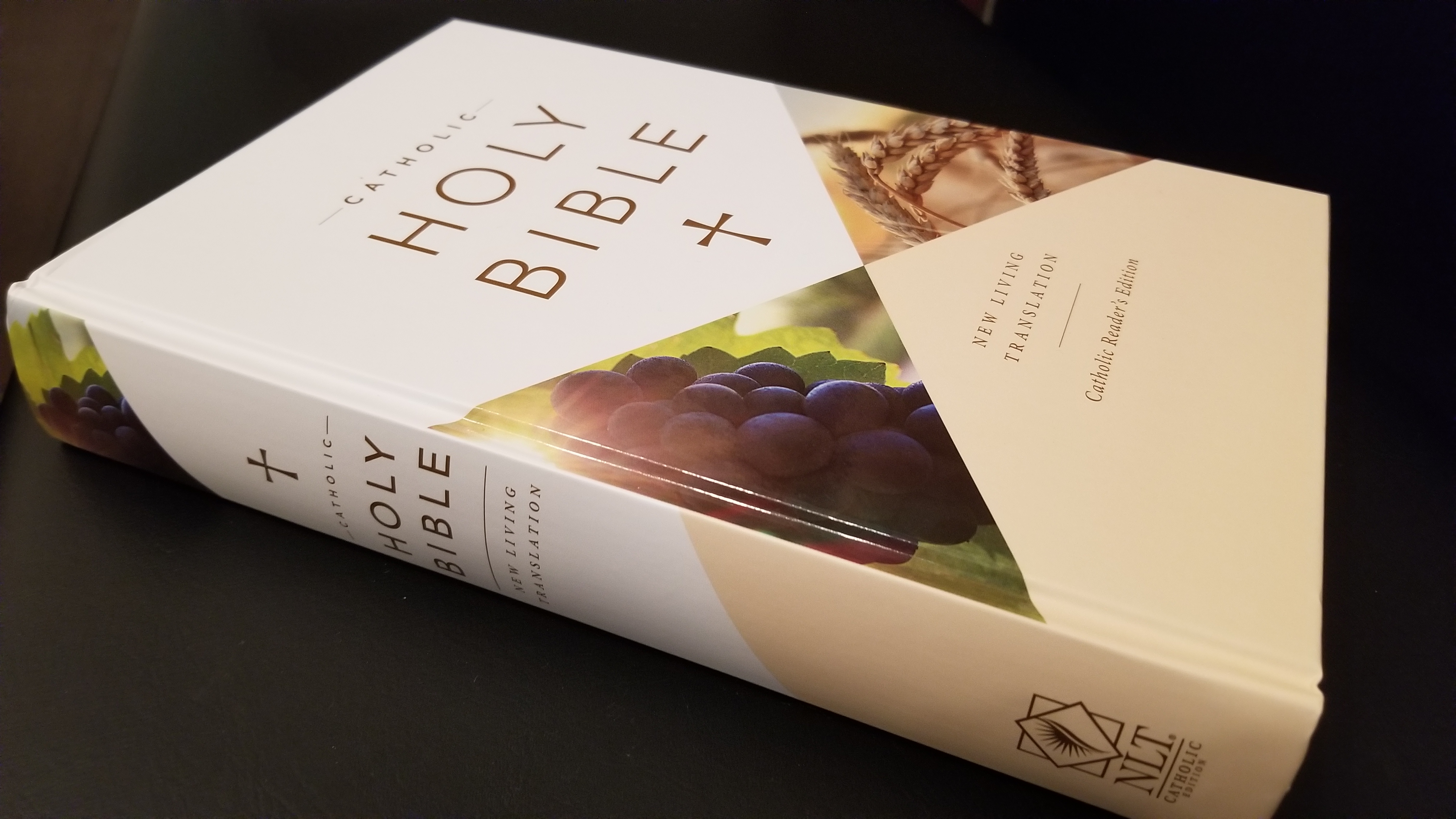 In 2016, the Conference of Catholic Bishops of India (CCBI) and Asian Trading Corporation (ATC) released the New Living Translation – Catholic Edition (NLT-CE). ATC Publishers produced a few editions of the Bible in India, and last year, Tyndale House Publishers released a hardcover edition in the US. I recently purchased a copy, and I'll be spending some quality time with it over the next several days, reading through the Gospel of Matthew and 1 Corinthians. I have very little experience with the NLT prior to this, so I'm looking forward to getting familiar with it. If you would like me to take a look at a particular passage, feel free to ask!
For anyone unfamiliar with the NLT, here's a brief summary of its history: The NLT serves as a scholarly update to the Living Bible. Kenneth Taylor published the original Living Bible in 1971, in which he paraphrased the text of the American Standard Version (the precursor to the Revised Standard Version). A Catholic Edition of the Living Bible was released, complete with the imprimatur, and I have occasionally run into copies of it over the years.
In the late 1980s, Tyndale House Publishers invited a team of scholars to revise the text of the Living Bible. The revision was released in 1996 under the name "New Living Translation." Tyndale House published a Catholic Reference edition of the NLT in 2002, but that edition was never granted an imprimatur.
The text of the NLT was revised in 2004, with additional minor revisions in later years. The bible text used in the NLT-CE is copyrighted in 2015.
A committee of scholars from the Conference of Catholic Bishops of India reviewed the NLT. In the process, they suggested changes to the text, which were accepted by Tyndale House. There is currently no list of those changes available. ATC Publishers plans to release more information on the changes at a future date.