Schuyler has sent two update emails this week on their upcoming premium RSV Quentel edition with the Apocrypha/Deuterocanonical books. The first email provided an expanded sample of pages from the new Bible, including pages from the Torah, the Psalms, the prophets, and the New Testament. Schuyler anticipates that the final typesetting files will be sent to the Netherlands soon to begin the production process.
In a second email, Schuyler raised the possibility of producing a limited batch of full yapp editions in red and black goatskin. "Full Yapp" refers to an oversized leather cover that folds over the corners of the book block. Here is a photo to illustrate: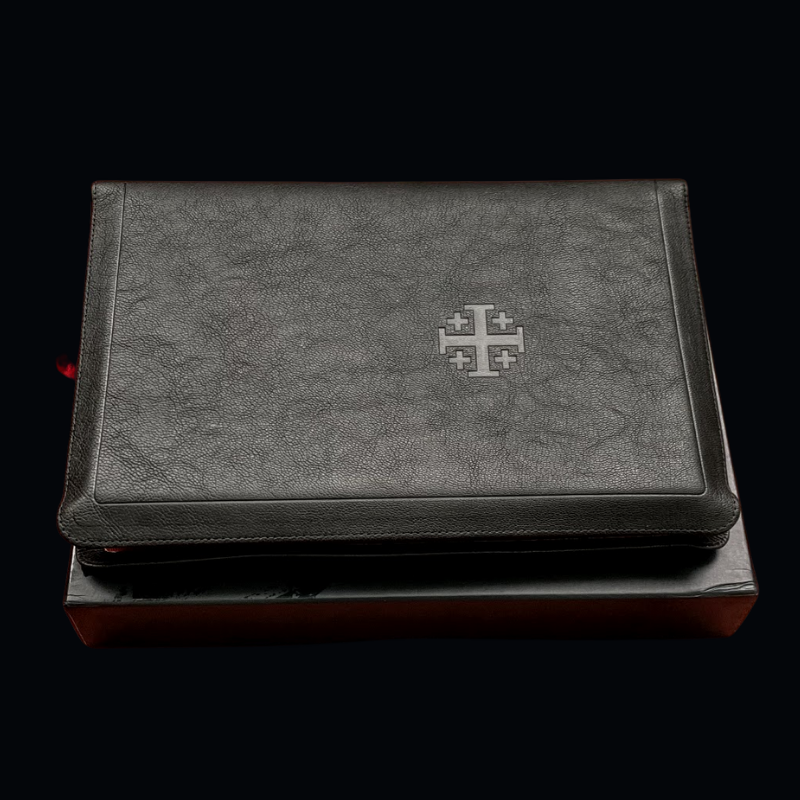 If anyone is interested in preordering a full yapp edition, please contact Schuyler through their website here.