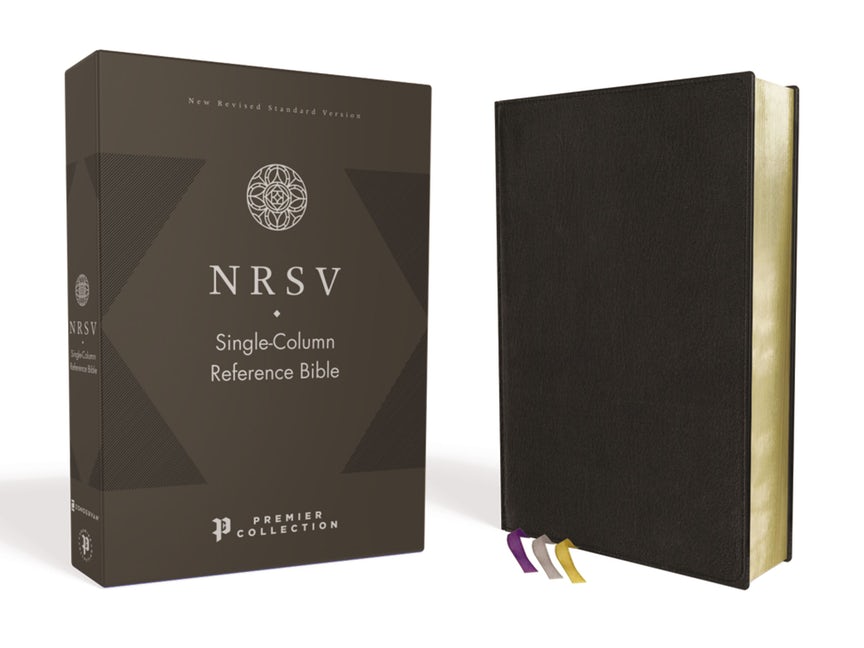 In September, Zondervan published a brand-new single-column reference edition of the NRSV in both leatherette and genuine leather. The two editions are currently priced at $46.99 (leatherette) and $135.99 (goatskin leather) on ChristianBook. Currently, this edition is not available with the deuterocanonical books, but I wonder if Catholic Bible Press would consider printing a Catholic Edition with the same layout? Catholic Bible Press and Zondervan are both imprints of HarperCollins Christian Publishing, and this single-column edition uses the same NRSV Comfort Print font as the excellent NRSV-CE editions published by Catholic Bible Press earlier this year.
There are a couple of excellent YouTube reviews of the premium goatskin edition from Tim Wildsmith and Bible Believing Christian.
I reached out to customer service at HarperCollins Christian Publishing to ask if they would consider publishing this edition with the Apocrypha/deuterocanonical books. In response, they said there are no current plans to offer this Bible with the Apocrypha, but they were open to suggestions for the future. If anyone else would like to see this Bible with the Apocrypha, I encourage you to contact either HarperCollins using their contact page or Catholic Bible Press at (800) 834-7828.