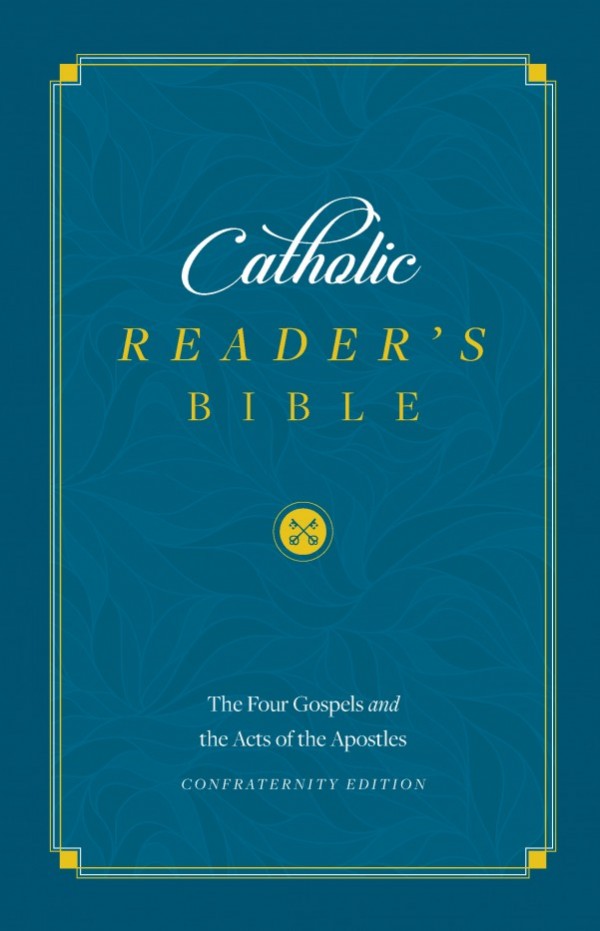 Thanks to a reader for alerting me that Sophia Institute Press will release the Catholic Reader's Bible New Testament in two volumes on July 16th. Here are links to the product pages for the first volume (The Four Gospels and the Acts of the Apostles) and the second volume (The Epistles and Revelation).
The volumes will be printed in single-column format "without all the verse numbers, section heads, comments, references, and footnotes that, while valuable to scholars, clutter up most Bibles today." The product description says that Bishop Challoner's revision of the Douay-Rheims (the most common edition of the Douay-Rheims in print) will be used for the scripture text. The cover art for each of the two volumes features the words "Confraternity Edition," which made me wonder whether the text will actually be from the Confraternity Version New Testament. The product description seems to preclude that possibility, though.
Both volumes will be released on July 16th, with a pre-order price of $24.95 per volume from the publisher. Amazon's pre-order price is currently $19.95 for the first volume and $24.95 for the second one. Christianbook's pre-order price is $13.99 for the first volume, but I cannot find a listing for the second volume on their site yet.