There are multiple new Bibles and study resources scheduled for publication over the next month or two:
New NRSV-CE Editions from Harper Collins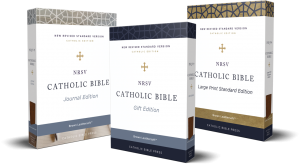 Currently scheduled for a March 3rd release date, Harper Collins/Thomas Nelson will be releasing four brand-new editions of the NRSV Catholic Edition (with each edition offered in multiple colors). There will be a Journal Edition, Gift Edition, Large Print Standard Edition, and Personal Size Standard Edition. The Journal and Gift Editions will feature the Anglicized text, and the two standard editions will apparently feature the US text. Here is a link to the dedicated website with detailed specifications for each edition.
Abbey Psalms and Canticles from USCCB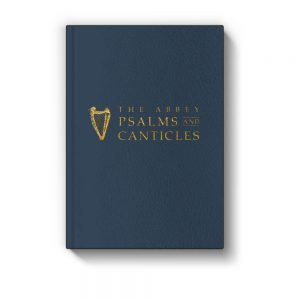 Also in early March, the USCCB will be publishing a hardcover edition of the Abbey Psalms and Canticles (thanks to reader Devin for alerting me to this). This volume combines the Revised Grail Psalms (with the modifications approved by the USCCB in 2014) with the translations of the Old and New Testament canticles (approved by the USCCB in 2015). These psalms and canticles will likely be used in the upcoming revised translation of the Liturgy of the Hours. Here is a link to the product page on the USCCB website, and here is a longer description from the USCCB newsletter.
New Greek/English Interlinear New Testament from Tyndale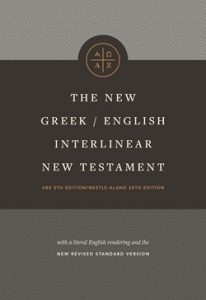 On April 7th, Tyndale will release an updated edition of their Greek/English Interlinear New Tesament. This features the newest edition of the United Bible Societies' (UBS) Greek New Testament, with an interlinear English translation and a side-by-side printing of the NRSV New Testament text. Here is a link to the product page for more information.