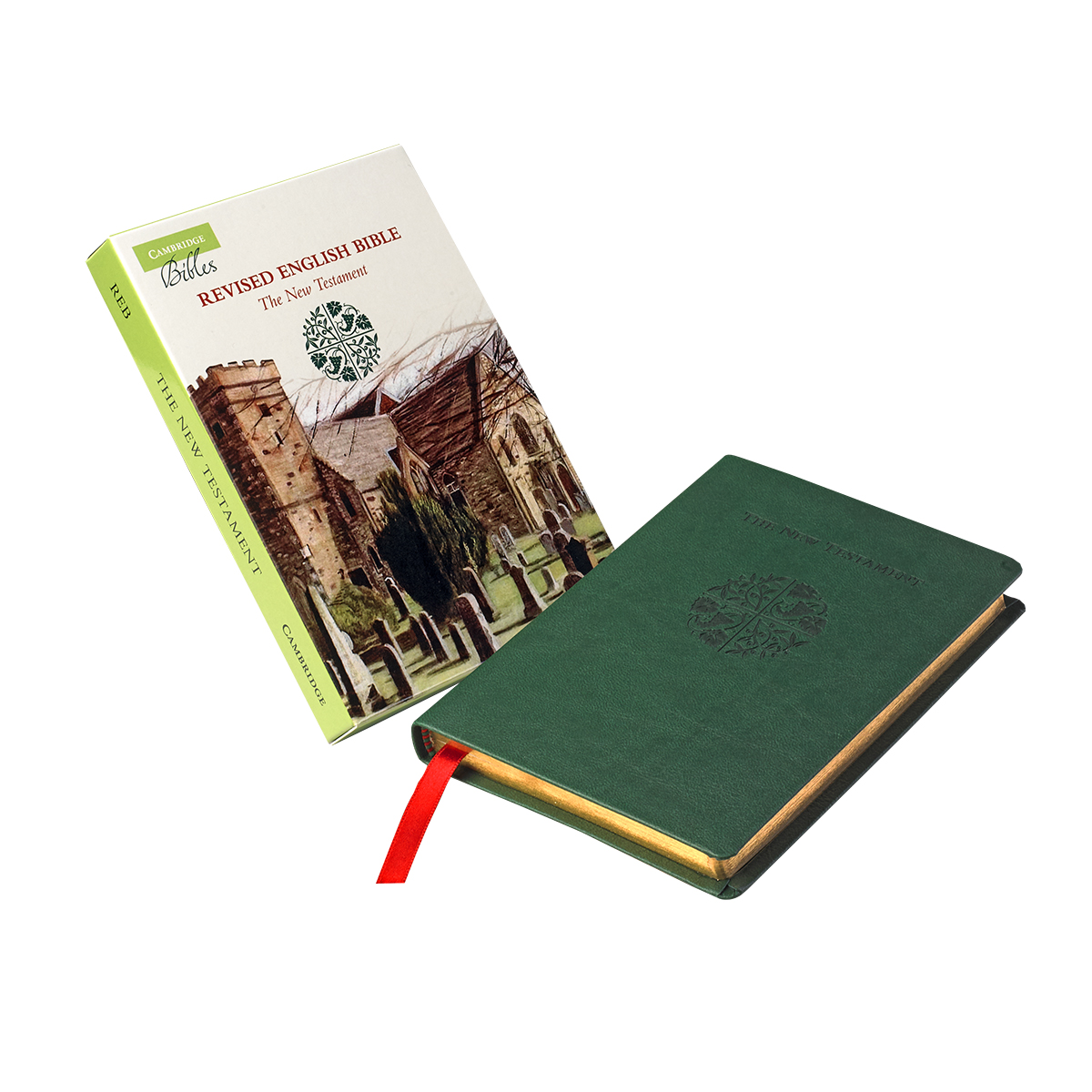 I'm very late to discover this wonderful news, but In October 2019, Cambridge University Press published a Revised English Bible New Testament in green imitation leather to commemorate the 30th anniversary of the translation's publication in 1989 (here is a link to the information page on the Cambridge website). This edition appears to have the same (or very similar) typesetting to the REB New Testament which Cambridge once published in genuine leather.
The new commemorative edition is line-matched, has gold-gilded pages, features a red ribbon marker, and is currently available for near $30 at both Amazon and Walmart. Book Depository also has it in stock for about $1 more than Amazon as of this writing.
Here is a YouTube Review by Burton Bibles with a thorough look at the features of this New Testament.