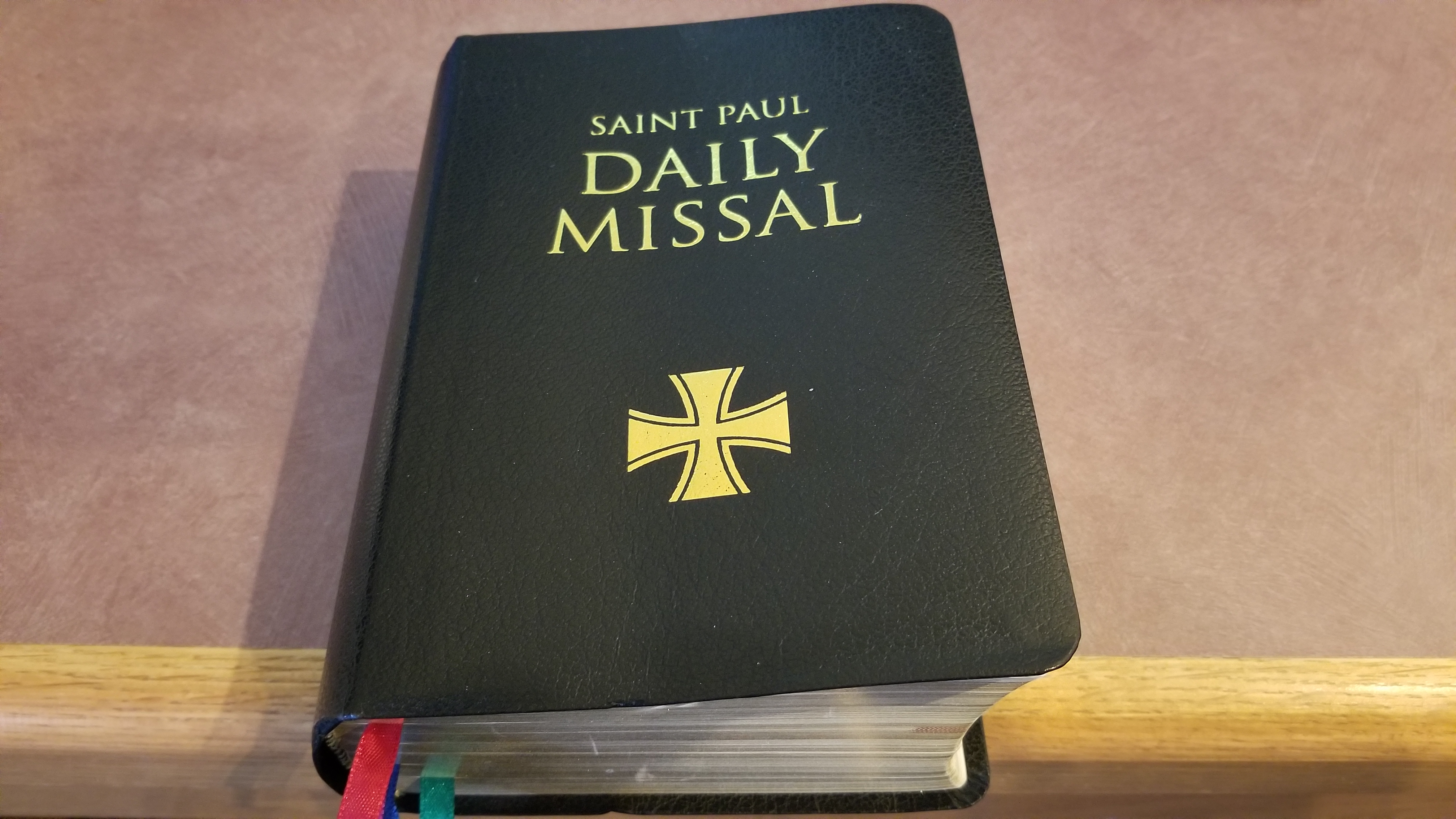 I recently received a lightly-used Saint Paul Daily Missal in a black "leatherflex" as a gift (here's a link to the product page on the Pauline Books website). This is a single-volume missal with the entire set of 3-year Sunday readings and 2-year daily readings. It also contains brief reflections on the readings for each day and the antiphons and prayers for Mass. The reflections bear an imprimatur from Cardinal Sean O'Malley of Boston.
Overall, this is a nice edition. It's impressive to fit the entire lectionary for Sunday and weekday masses into a single small volume with a readable text size. The convenience of having one book is attractive to me. Many years ago, I looked at the missals published by Catholic Book Publishing company, but they offer three separate volumes: one for Sundays, and two for weekdays.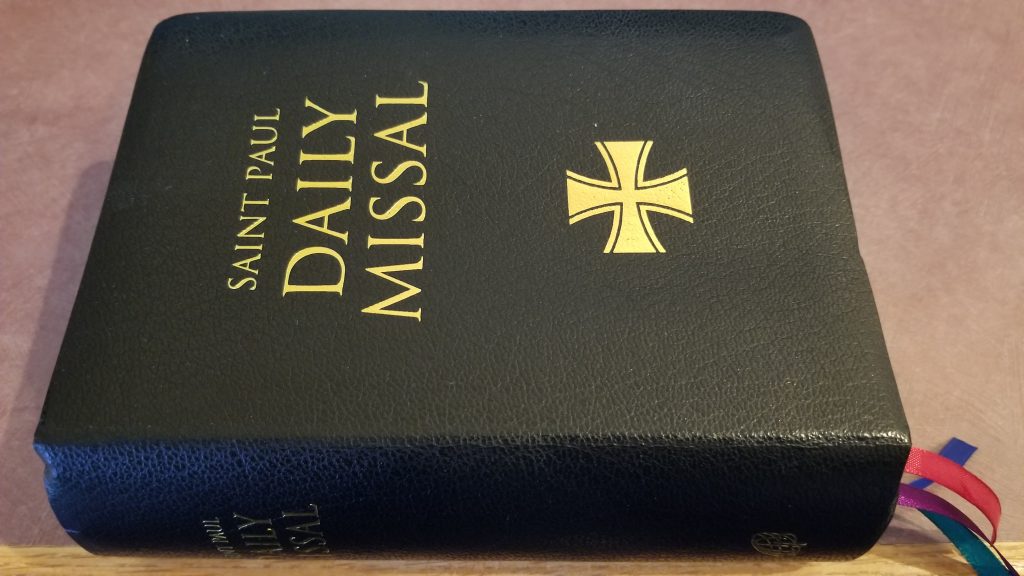 The pages are thin in this St. Paul missal, but the paper doesn't feel fragile. Ghosting of text from nearby pages is noticeable, and in some cases, it's just at the edge of what I would consider acceptable. The text is still readable for me, though, and the convenience of a single volume is a reasonable trade-off for the level of ghosting it exhibits.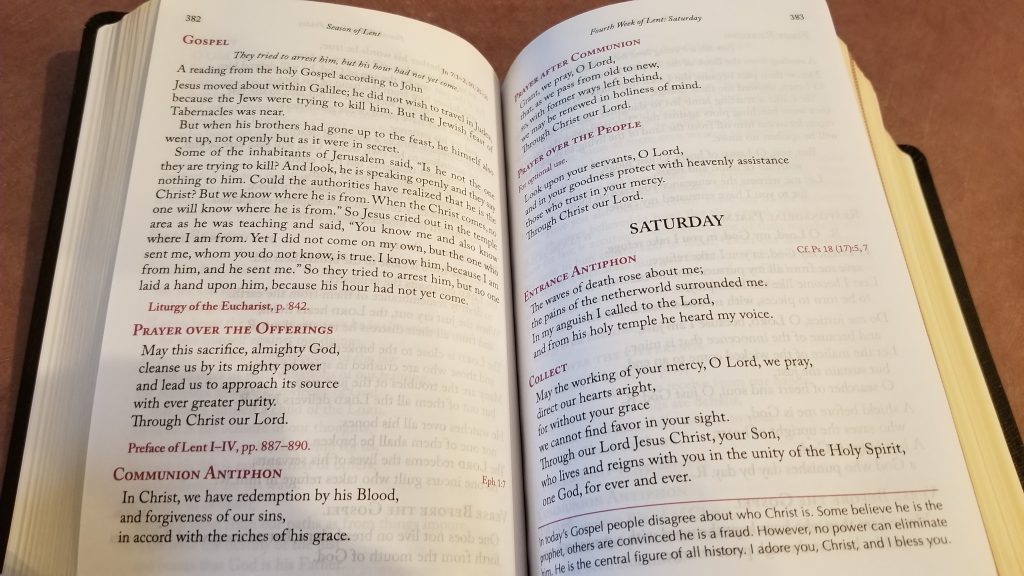 The imitation leather cover is average, and the gold-gilded page edges are reasonably good quality. There are four basic ribbons which appear glued to the binding at the top. The binding is sewn, so it should hold up to frequent use. Overall, this is a nice edition with comprehensive contents. I have never seen the similar edition published by Our Sunday Visitor, so I can't comment on how the two compare. I can recommend this edition for anyone interested in a single-volume missal, however. The materials and overall finish are not premium, but it should serve you well and be very functional.