I recently received my own copy of the RNJB from Book Depository, and I have a few additional details to add after seeing it in person. First of all, I can confirm that it features a sewn binding. Here is a clearer photo of the spine showing the sewn signatures: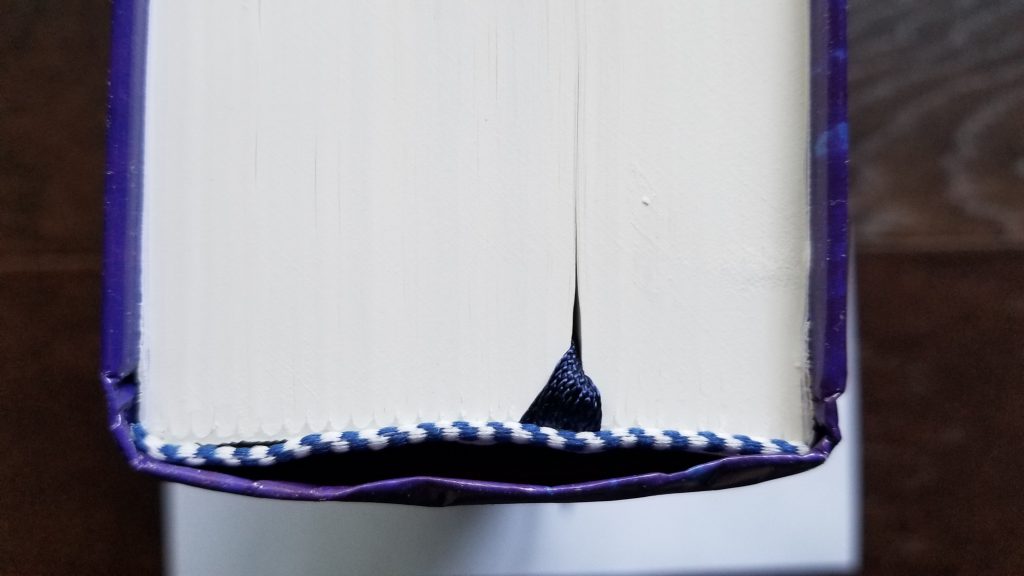 As a side note, the photo appears to show only one ribbon marker, but I can confirm that there are two. The bible ships with both ribbons marking the same page.
One of the most striking things about this bible is its thickness. As Jeff Sagarin mentioned in the comments to the first RNJB photo post, the thickness measures about 2.5 inches from cover to cover (in metric units, that's about 6.4 cm). Combined with its relatively small length and width, (5.4 inches X 7.8 inches or 137 mm X 198 mm), this bible looks very stout. It reminds me of the Saint Paul Daily Missal (which I reviewed a few months ago here). Here are a couple pictures of the two side-by-side: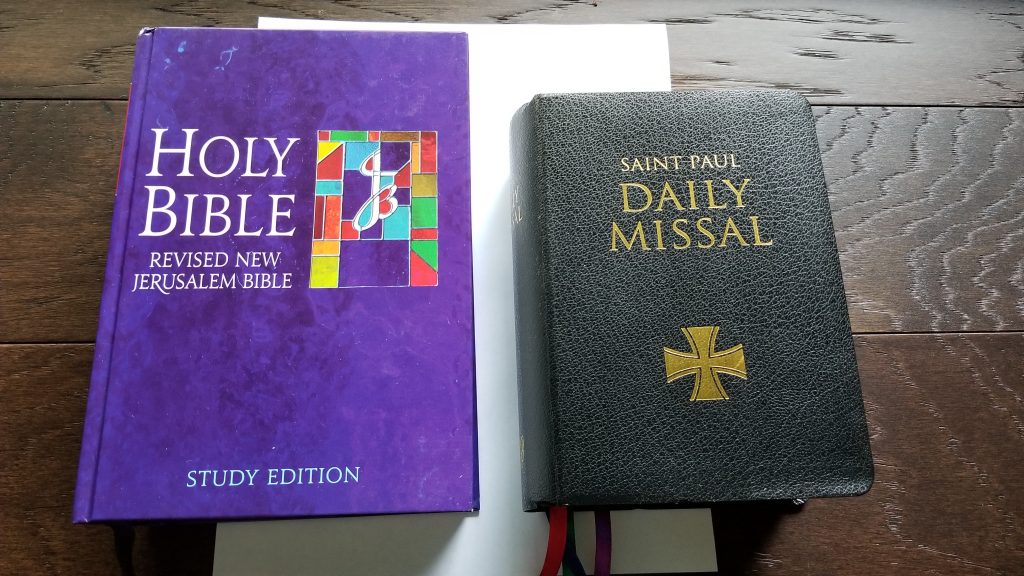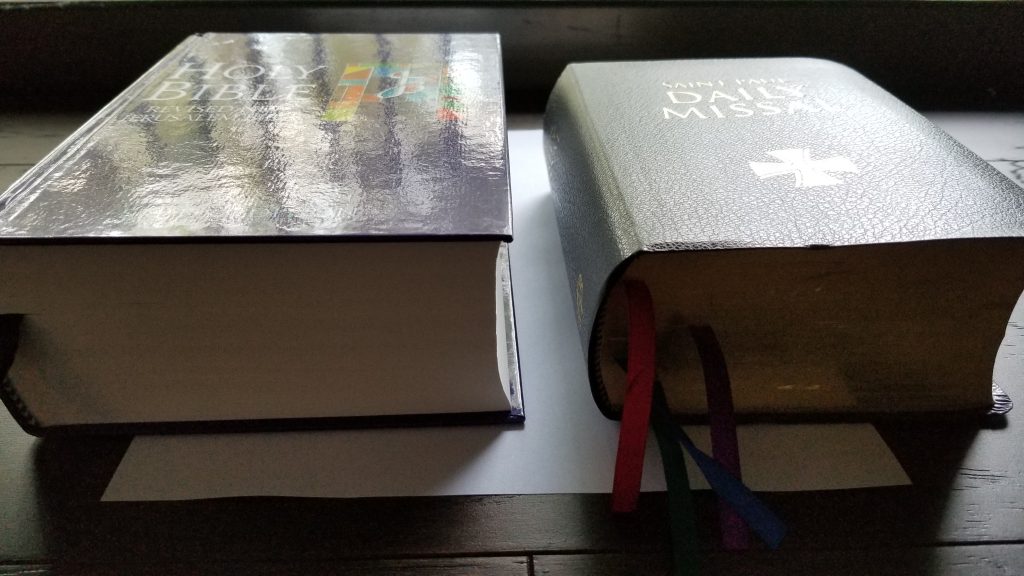 Despite its thickness, this bible is actually comfortable to hold in one hand for reading. The narrow page width makes for less hand fatigue when supporting this bible with a single hand compared to other wider bibles.
Finally, I was struck by the small font size. For a thick bible with much more sparing notes than the Jerusalem Bible or the New Jerusalem Bible, I expected that the font size would be very comfortable. But it is slightly smaller and much less bold than the Cambridge hardcover REB (which uses size 8 font), as shown below: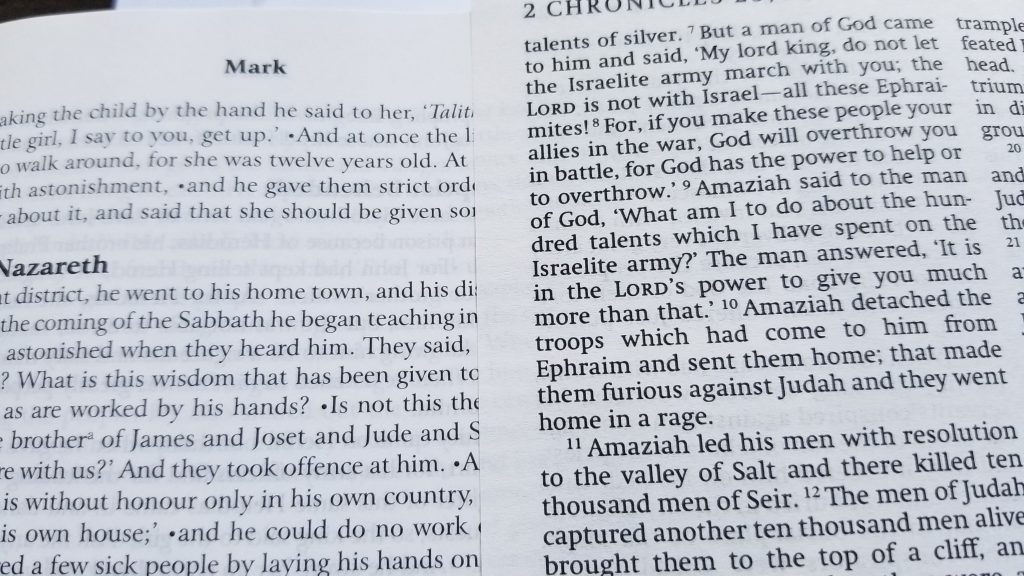 I would classify the ghosting as average in this bible. I haven't noticed anything that interferes with reading. The bible is not perfectly line-matched. In some places it appears to be, but the section headings cause subsequent lines to be out of alignment with the text on the other side of the page.
One additional quirk is that the book introductions use a larger font than the biblical text.
I'm very happy to see that Darton, Longman, and Todd kept the single-column layout which was used in the JB and NJB. There are so few Catholic bibles with single-column text, and if anything, it seems that publishers have been moving away from single-column settings in recent years. After publishing the New English Bible in single-column format, Cambridge and Oxford offered double-column editions of the REB. Congratulations to Darton, Longman, and Todd for continuing the single-column tradition!
I'm very interested to dive into this edition and compare it to the JB and NJB. For the next several Sundays, I'll be featuring a comparison between all three translations for one of the Sunday Mass readings. Judging by Dom Henry Wansbrough's previous comments, it sounds like the original JB text was a starting point for creating the RNJB, so I will be especially curious to see if it retains any influence from the NJB.