I've been reflecting on the variety of Bible editions available for Catholics, and how it has changed over the ten years since Timothy began the Catholic Bibles Blog. We're living in an exciting time for Catholic Bible study! Just in the past few years, we've witnessed two new catholic editions of the English Standard Version (ESV) and the New Living Translation (NLT). Also, at long last, Cambridge University Press issued a truly premium leather edition of the NRSV reference bible with Apocrypha. I think Timothy's patient perseverance in pushing for premium leather Catholic bibles played a significant role in galvanizing the support and enthusiasm which eventually convinced Cambridge to give it a try.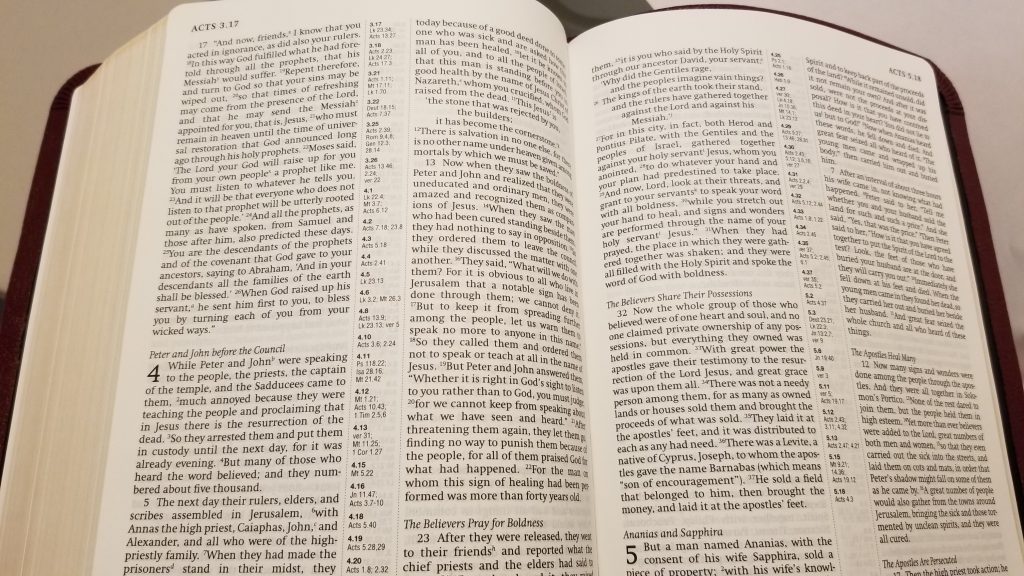 Even so, Bible publishers often stick to traditional formats. Most new bibles are double-column, and many of them still use glued bindings that do not hold up with time. It puzzles me that Catholic publishers have not experimented more broadly with single-column page formats after the Jerusalem Bible (JB) and New Jerusalem Bible (NJB). The upcoming Dynamic Catholic RSV-CE promises to be a bold new experiment in this tradition.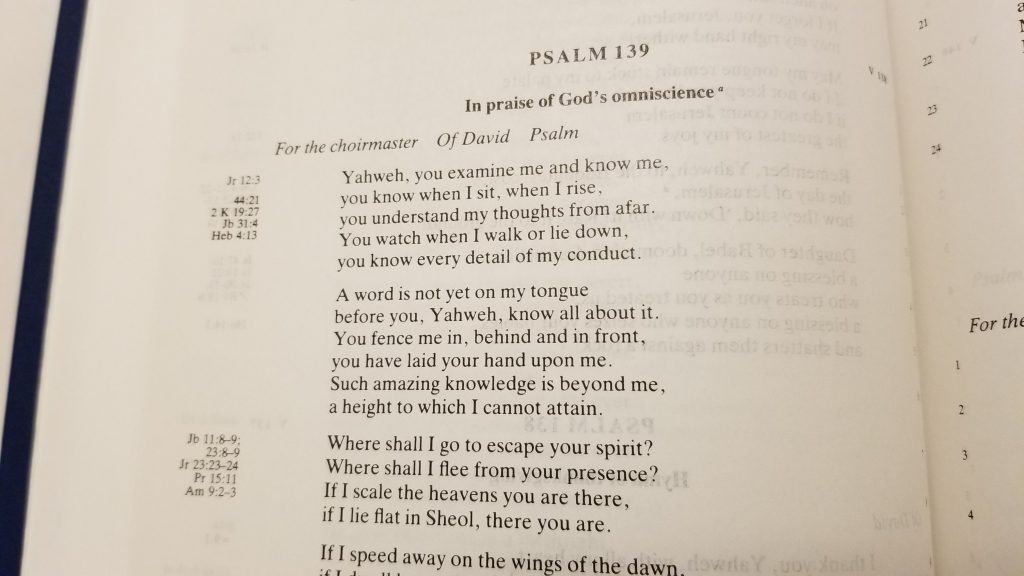 Some Protestant publishers have taken single-column format to the next level and produced reader's bibles with no notes, no verse numbers, and sometimes much thicker paper. The six-volume ESV reader's bible and the crowd-funded Bibliotheca project come to mind as examples.
What Catholic Bible editions would you most like to see in the future? A premium leather NABRE? Or perhaps a single-column NABRE? (Or both!) What about a journaling or note taking bible, or a multi-volume reader's bible? Are there any current translations you'd like to see in an approved Catholic edition?