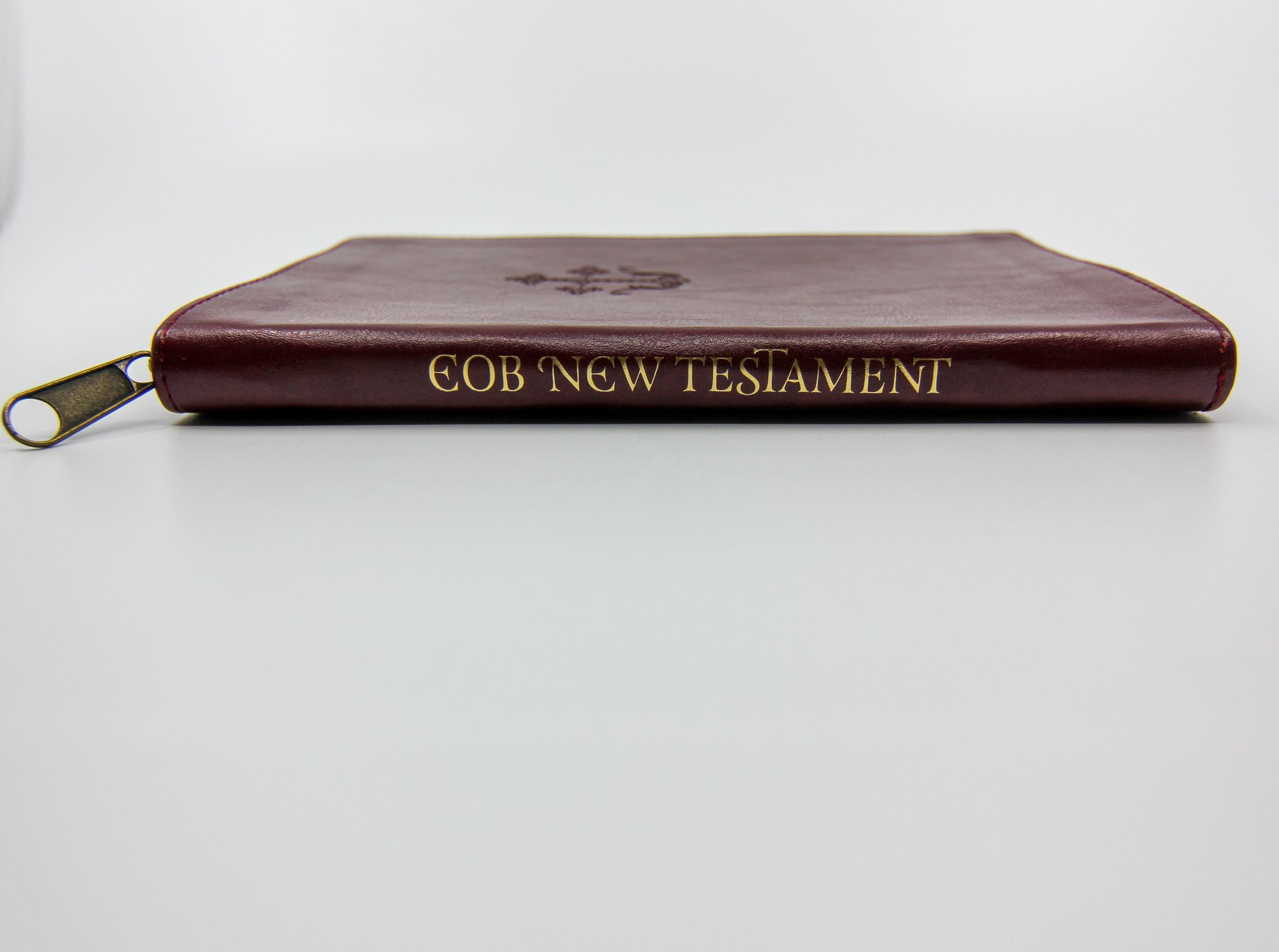 Thanks to a reader for sending me a link to this edition. The Eastern Orthodox Bible (EOB) is currently a work in progress, although it has gone well past its original goal to have a completed bible by the year 2008. It is intended "to provide an English text of the Holy Scriptures that is suitable for use by Orthodox Christian communities and individuals." The original website for the translation is no longer online, but it is currently archived at this link. The New Testament is translated from the Patriarchal Text, which is the official Greek manuscript of the New Testament used in the Greek Orthodox churches.
The Patriarchal Text was originally published in 1904 by the Ecumenical Patriarchate of Constantinople. As near as I can tell, it was selected from among a variety of available ecclesiastical texts. It is not a critical text (which is produced by consulting all the available manuscripts and producing a hybrid text which is likely to be closest to the original). The translation features extensive footnotes that document textual variants in other manuscripts, however.
The EOB New Testament translation was completed and submitted for ecclesiastical blessing to various hierarchs of the Orthodox churches in January of 2008. There is a Kindle edition available through Amazon which was published in 2015.
According to the original plan, the Old Testament will be translated from the Septuagint, with notes documenting manuscript differences with the Hebrew Masoretic Text and other extant manuscripts. The bible is expected to feature extensive introductions and appendices, as well as footnotes on verses that pose key theological questions, like Matthew 16:18 (upon this Rock I will build my church).
Newrome Press has printed the EOB New Testament in "manufactured leather" (probably imitation or bonded leather) with an easy-to-carry zippered form factor. The edition contains tasteful illustrations and a two-column page format. Here's a link to the product page.