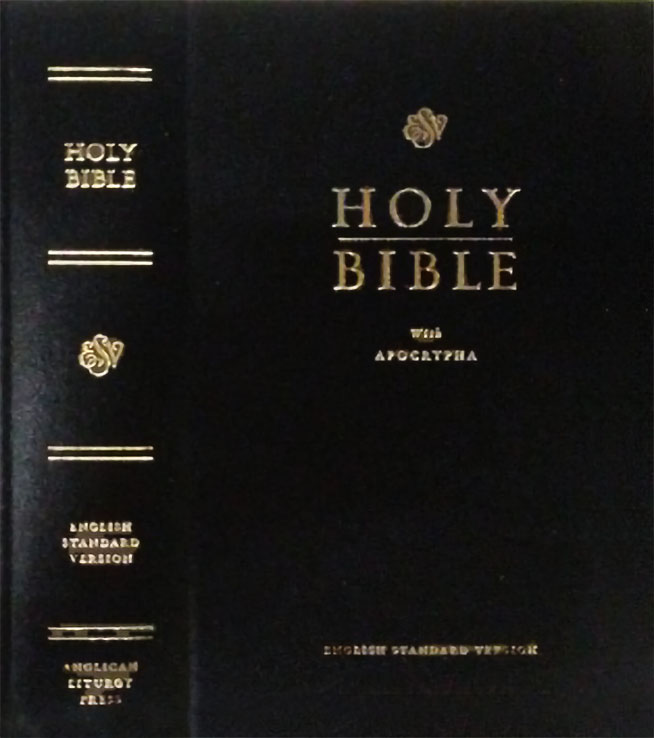 A reader recently sent me a tip that Anglican Liturgy Press will be publishing the ESV with Apocrypha as a pew bible. According to the product description, this bible will be an "adaptation" of the Oxford ESV with Apocrypha which was published in 2009 and is no longer in print. The Apocrypha (or deuterocanonical books) will be placed in a separate section at the back of the bible (after the New Testament), and it will be printed in a slightly smaller font "in order to reflect the Apocrypha's less authoritative status within the Anglican Church in North America."
The description contains a lengthy explanation of why the Apocrypha is included and a careful explanation of the distinction between the Apocrypha and the rest of scripture in Anglican teaching and practice. Although the Anglican church does not accept the Apocrypha as doctrinally authoritative, some of the lectionary readings are drawn from the Apocrypha. These readings are generally confined to Morning and Evening Prayer.
The bible measures 6 inches X 9 inces X 2 inches, and it will begin selling for $21.95. The publication date is expected to be June 30th.