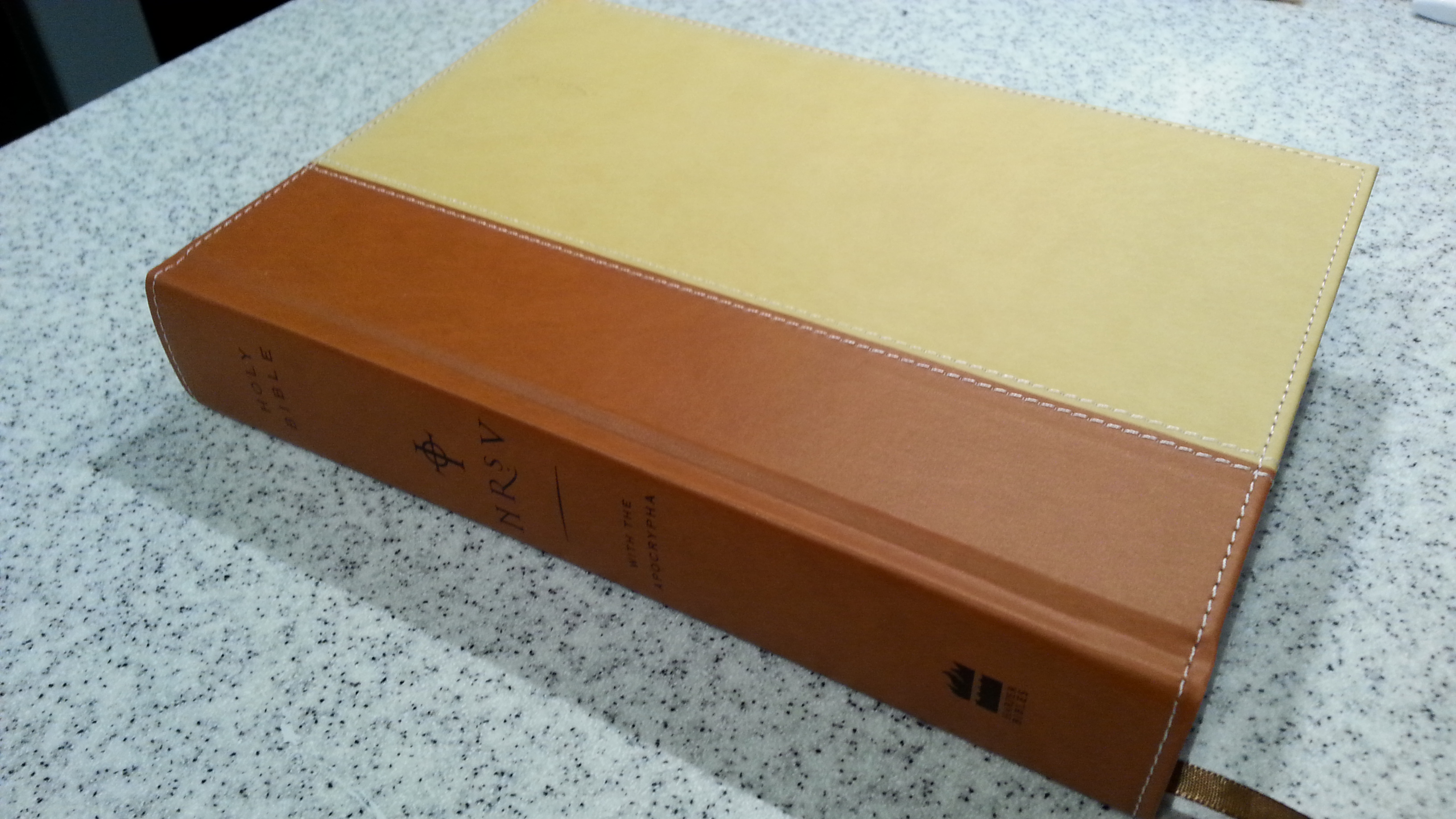 For anyone who favors the NRSV, or who is looking for a nice quality bible suitable for Catholics with single-column layout, the NRSV Standard Bible with Apocrypha from HarperOne remains an excellent option. More than 10 years ago, HarperOne published three new hardcover editions of the NRSV: The NRSV Standard Bible (with the normal Protestant canon of scripture), the NRSV Standard Bible with Apocrypha (which includes all the Catholic deuterocanonical books, as well as other Catholic Apocryphal books like 3 and 4 Maccabees), and the NRSV Standard Catholic Edition (which includes the books of the Old Testament in traditional Catholic order).
These editions feature a single-column text layout in most of the biblical books, and a double-column layout in the poetry books (in order to save space and prevent the bibles from becoming too thick). They offer a sewn binding and an imitation-leather wrapped hardcover. The first printing utilized very thin, translucent paper that was prone to excessive ghosting. I purchased a Catholic edition a few years ago that suffered from this, as shown below: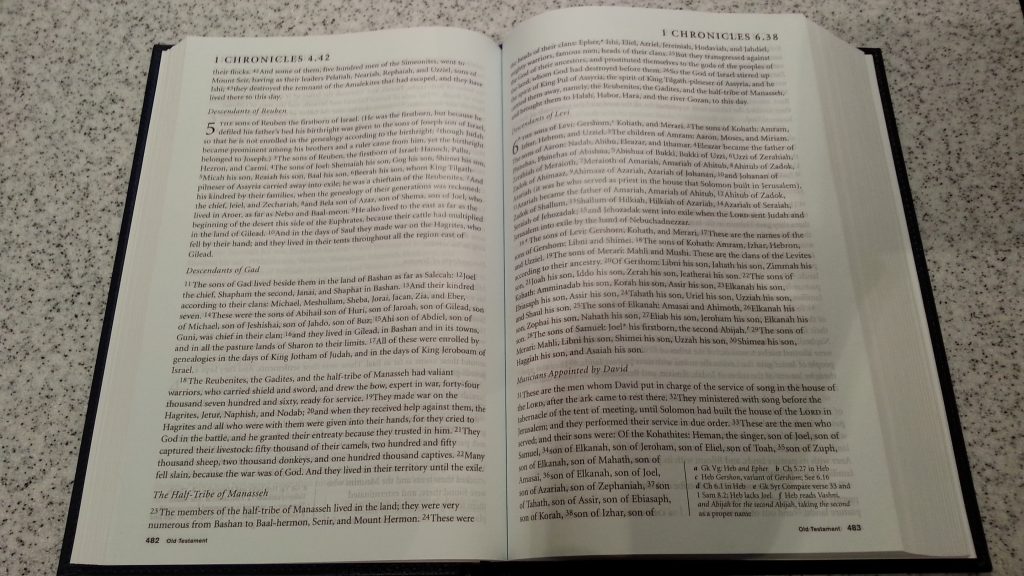 Soon after the first printing, HarperOne switched to a new type of paper and re-released the Standard Bible with Apocrypha. The new paper is not a smooth to the touch, but it is more opaque. The ghosting is improved, and the text is line-matched. Here's a sample: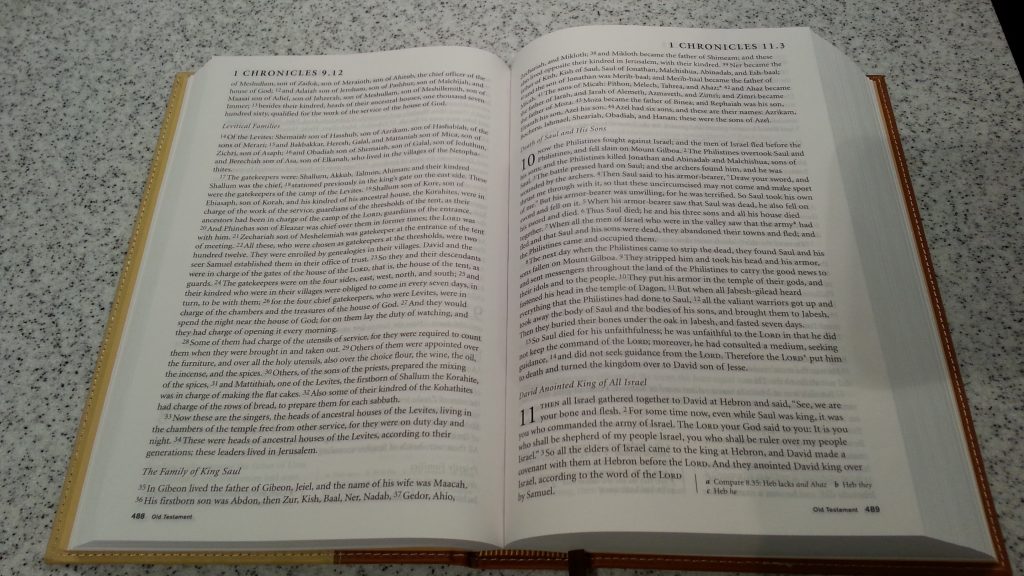 The difference between the photos is subtle, but in person, I find the new paper to be an improvement. As far as I'm aware, the Catholic edition was never re-printed with the newer paper. The product listing on Amazon still indicates that it is the first edition. As such, I recommend purchasing the Standard Bible with Apocrypha for its better paper.
In many ways, I think this bible sets a minimum standard for other publishers to live up to. The cover is solid, the binding is sewn, and the type setting is pleasant to read. All these features are available in a bible that retails for roughly $20 in the United States. It's disappointing that HarperOne didn't carry the single-column type setting throughout the books of poetry, since poetry benefits the most from a single-column setting where the lines of a poem remain intact without being broken up to fit into a narrow space. In that respect, though, the poetry in the HarperOne editions is no worse than most other double-column bibles on the market. For anyone looking for an inexpensive, decent-quality bible with single-column text, the NRSV Standard Bible with Apocrypha deserves a look!