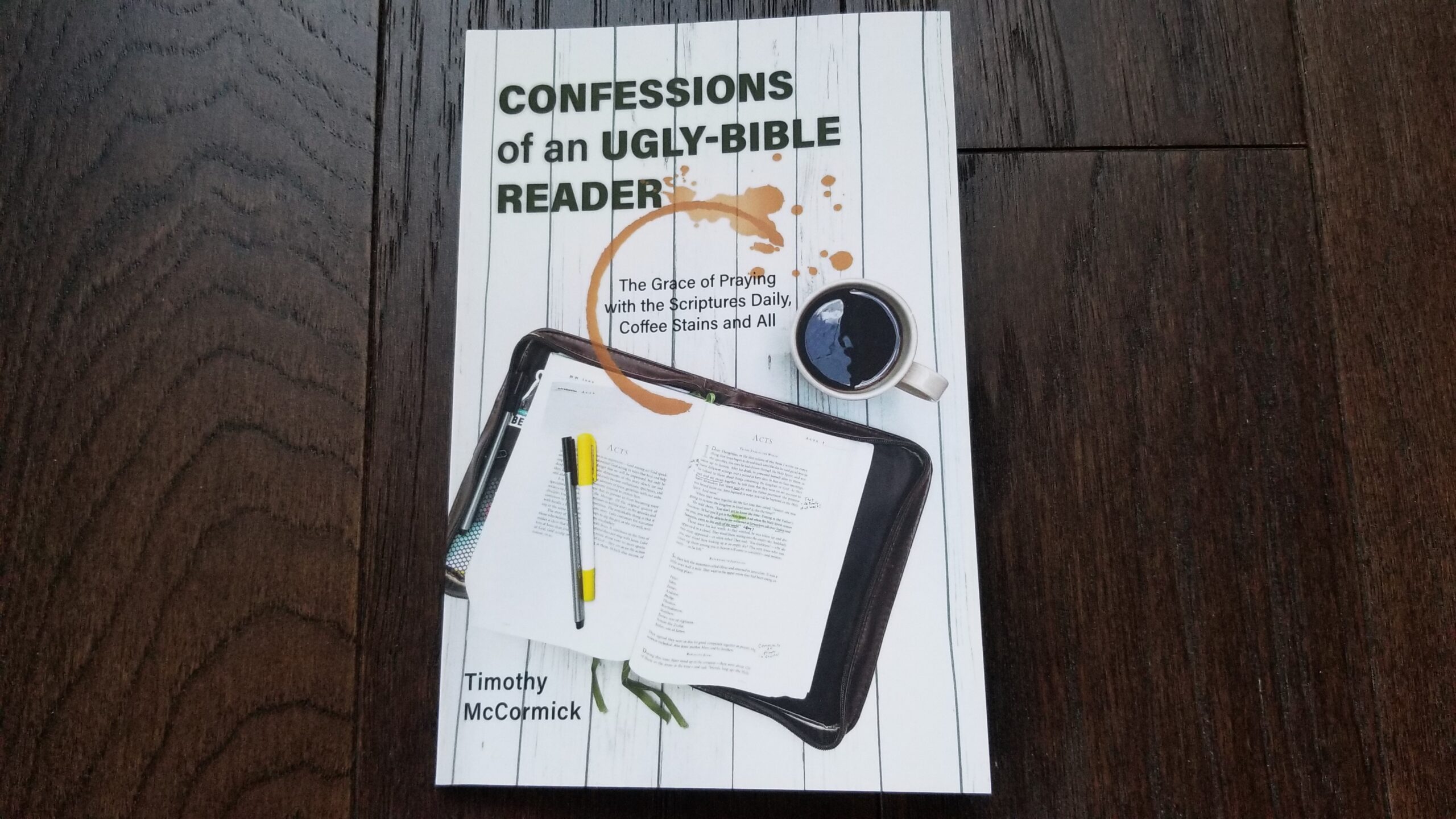 Our very own Timothy McCormick, the founder of the Catholic Bibles Blog and a contributor to this blog, has recently published a short book: Confessions of an Ugly-Bible Reader. The book expands on the theme he originally developed here at Catholic Bible Talk in a post by the same name. Timothy recently sent me a copy, and I enjoyed reading it during a quiet morning last week.
In a nutshell, this is an excellent practical guide to praying with the Bible. I've taken multiple short classes on Lectio Divina over the years, but Timothy's practical description of how he prays with Scripture is more relatable and practical than I've experienced in the past.
In the course of the book, he led me on a journey through his own experience with the Bible, beginning with his quest for the best translation and his encounter with a faithful woman years ago who brought a tattered old Jerusalem Bible to a study group. He describes his shift from seeking the perfect Bible in the perfect edition to realizing that there is far more value in "living in" a Bible and integrating it into a whole life of faith and prayer.
He also offers reflections on choosing a translation. His aim here is to help readers find a Bible that they can pray with. For some readers, a single translation might serve equally well for both study and prayer, while others might choose different translations for each purpose.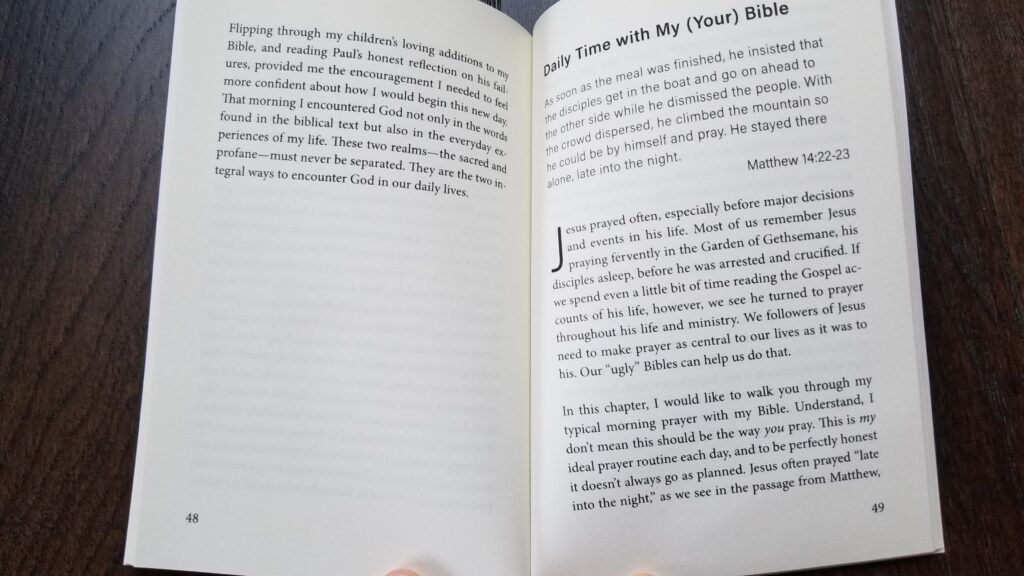 Ultimately, these reflections lead up to a nuts-and-bolts description of how Timothy prays with the Bible each morning. He describes his morning routine, occasionally upended by the necessities of life and work, but as often as possible anchored in conversation with God's word. He writes notes in the margin with questions or insights from the day's prayer, and as he reads those notes during future prayer times, he reflects on how God has worked in his life since he last prayed with the same section of Scripture.
He relates concrete examples of how this habit of prayer has enriched his life, and he paints a compelling picture of the value of "living in" a Bible — choosing a single Bible that can be a constant companion and a testament of God's ongoing work in your life. This book is a call to fully integrate the Bible into your life, and not just the words — the physical book! As Catholics, we recognize God's work through physical signs in the sacraments. Our faith is unmistakably incarnational. Timothy makes a great case here for allowing your Bible to become marked by your life of faith and relationships with God, family, and friends. It is a way of bringing the Bible into every aspect of life, rather than trying to preserve a perfect edition free from all coffee stains, crayon marks, and other signs of the ordinary life in which God speaks, molds, and fashions us.
I'm thankful to Timothy for sharing a copy of his book with me, and I can whole-heartedly recommend it.