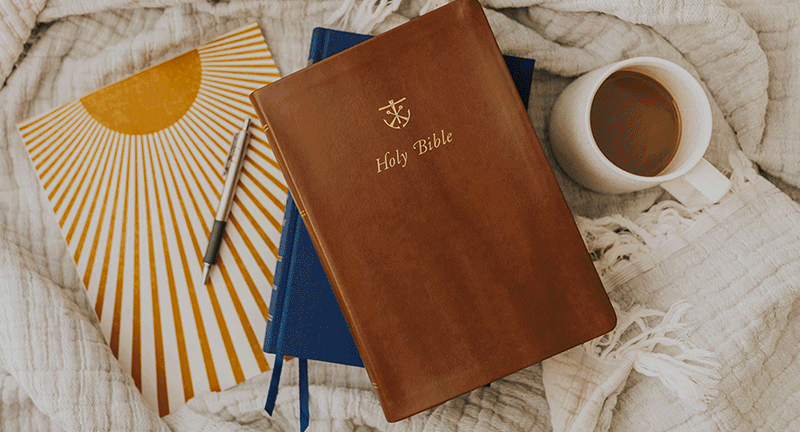 In early April, Ave Maria Press will be publishing the Ave Catholic Notetaking Bible in both hardcover and leathersoft editions. It will feature the Revised Standard Version – Second Catholic Edition (RSV-2CE) with a single-column layout, generous margins, a sewn binding, and two ribbon markers. The promotional webpage from Ave Maria Press advertises extra-thick paper and a large font size, although it doesn't specify the weight of the paper or the numerical point-size of the font.
Interestingly, there will also be cross-references to the Catechism of the Catholic Church, as well as a few essays by Catholic evangelists and professors:
"Overview of the Bible" by John Bergsma
"Introduction to the Old Testament" by Anthony Pagliarini
"Introduction to the New Testament" and "Advent Reading Plan" by Sarah Christmyer
"Eight Steps to Becoming a Bible Reader" by Mark Hart
"How to Love the Word" by Sonja Corbitt
"One Year Bible Chronological Reading Plan" by Meg Hunter-Kilmer
Lent Reading Plan
The hardcover is listed at $49.95, and the leathersoft is $59.95. Ave Maria Press is currently offering 20% off and free shipping on pre-orders.