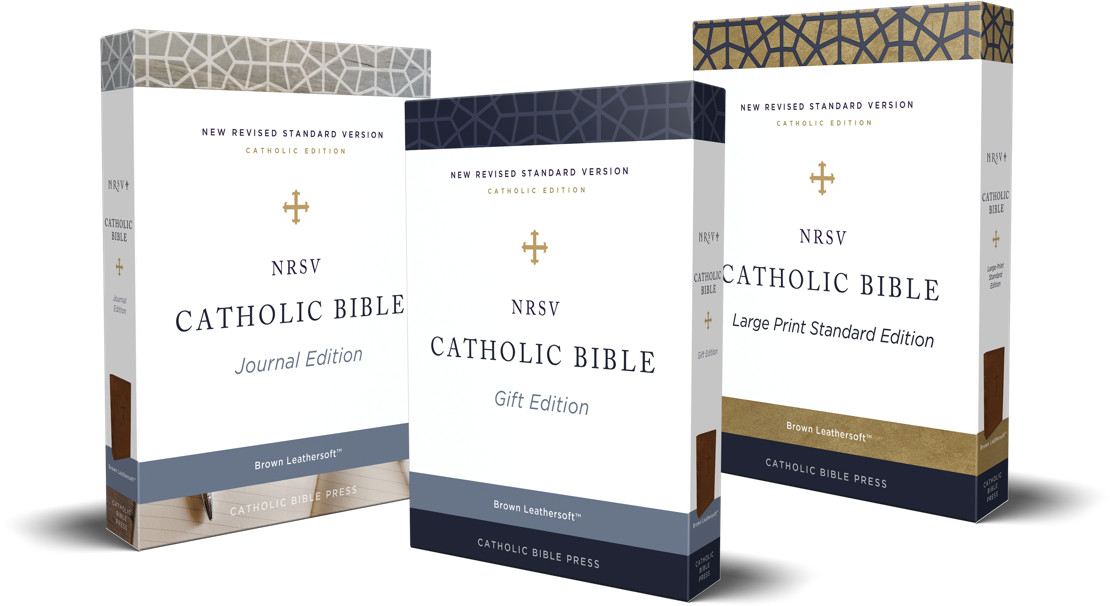 Thomas Nelson (now a division of HarperCollins Christian Publishing) has announced four new editions of the NRSV for Catholics which are scheduled for release in March of 2020:
Journal Edition
Gift Edition
Large Print Standard Edition
Personal Size Standard Edition
All of these editions will feature the current NRSV text. The revised text (the NRSV-UE), which a team of scholars is currently working on, is unlikely to be ready for printing anytime before the middle of 2021. The journal and gift editions will use the anglicized text.
All four editions will feature a sewn binding, two ribbon markers, and a new font called "NRSV Comfort Print (R)." The Journal Edition will be available in either hardcover or leathersoft, but the remaining three editions will be offered only in leathersoft — with multiple color choices available. Check out the Thomas Nelson announcement website for all the details!
These editions have the potential to be very attractive for anyone who enjoys the NRSV. It's difficult to anticipate how the NRSV-UE will compare to the current edition, but in all likelihood, it will take a good while before the NRSV-UE receives an updated imprimatur. In the meantime, I'm looking forward to seeing these editions from Thomas Nelson next year.