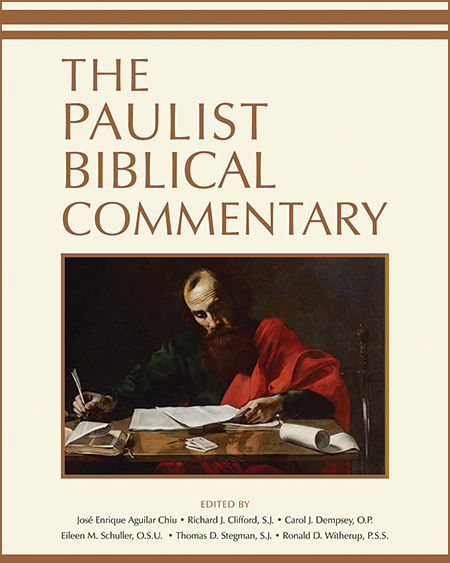 About a month ago, a reader alerted me to a brand new single-volume commentary from Paulist Press, which was recently released in the fall of 2018. I emailed the publisher to request a review copy, but that attempt yielded no fruit. The price has been running between $105 and $115 on Amazon, so I've hesitated to purchase a copy. Judging by the online descriptions and previews, though, it looks very interesting and useful.
The primary editors are José Enrique Aguilar Chiu, Richard J. Clifford, SJ, Carol J. Dempsey, OP, Eileen M. Schuller, OSU, Thomas D. Stegman, SJ, and Ronald D. Witherup, PSS.
The product description emphasizes in multiple places that this commentary is not only an academic, historical-critical text, but it was designed especially for pastors and anyone engaged in ministry: "While based on classical approaches to Scripture, the commentaries and articles are not limited to historical literary issues, but draw upon relevant theological and pastoral ideas found in the text."
The promotional material contains a quote from Cardinal Joseph Tobin C.Ss.R. of Newark: "This rich resource is the work of women and men who have dedicated themselves to the study of the Scriptures, and they present their expert scholarship in a way that focuses our attention on the pastoral sense of the text."
The Paulist website offers an interactive preview of a few of the articles here. Overall, the layout reminds me of the Eerdmans Commentary on the Bible, which offers information on unbroken passages of each book, rather than fragmenting the commentary verse-by-verse like the New Jerome Biblical Commentary.
This looks like a very interesting resource — definitely more approachable than the New Jerome Biblical Commentary. It features a sewn binding, comes in a slip case, and contains 4 ribbon markers.