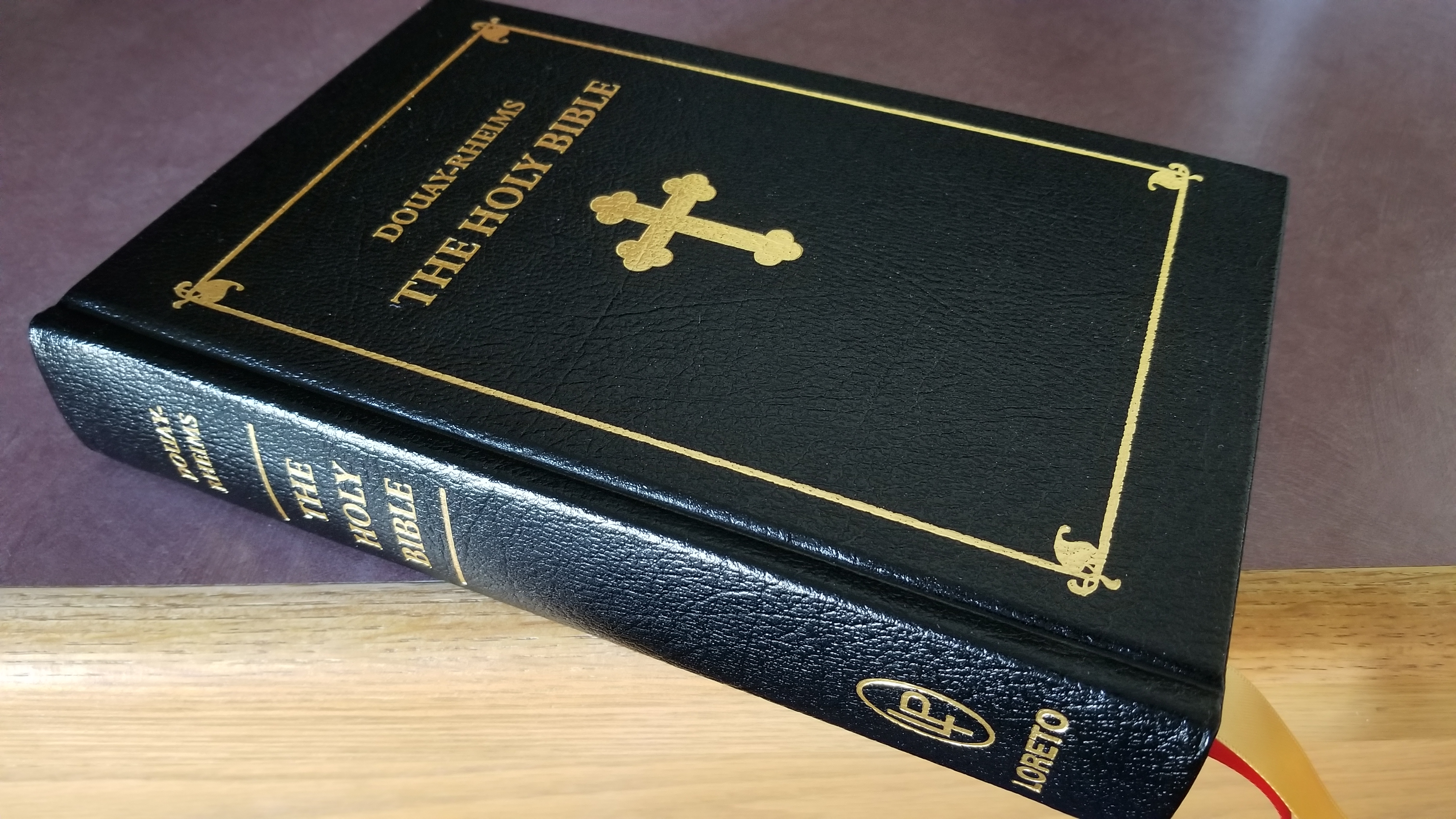 Last year, Timothy posted a review of the hardcover Douay-Rheims Bible published by Loreto Publications. As Timothy mentioned in his review, Loreto has been working on a new typesetting for their Douay-Rheims, and it is now available in print! Loreto kindly shipped me a review copy.
The overall construction of this bible is very similar to the previous edition. It features a hardcover wrapped in bonded leather, a sewn binding, two high-quality ribbon markers that are 5/8-inch (1.6 cm) wide, and Loreto's unique endpapers emblazoned with blue crosses.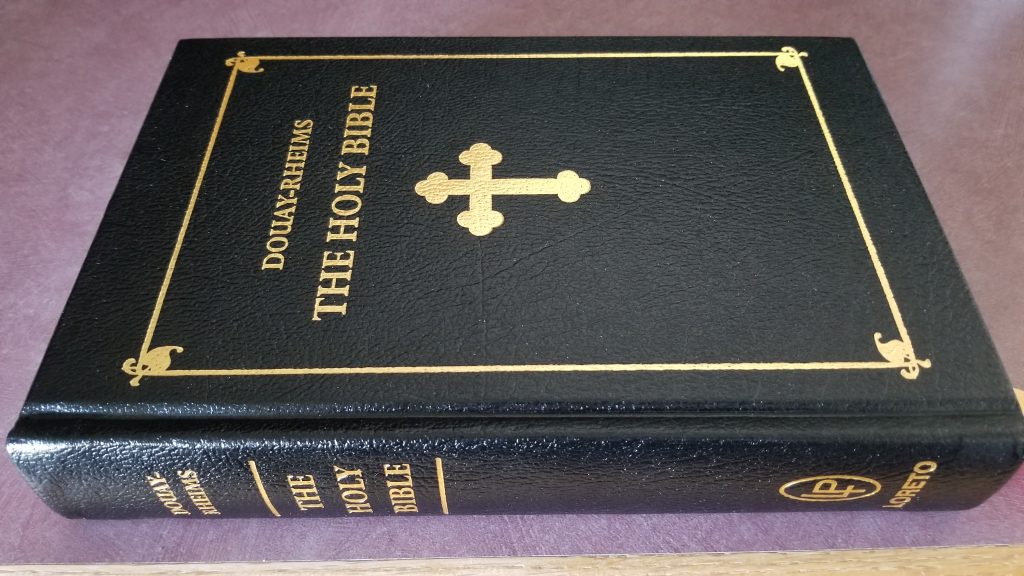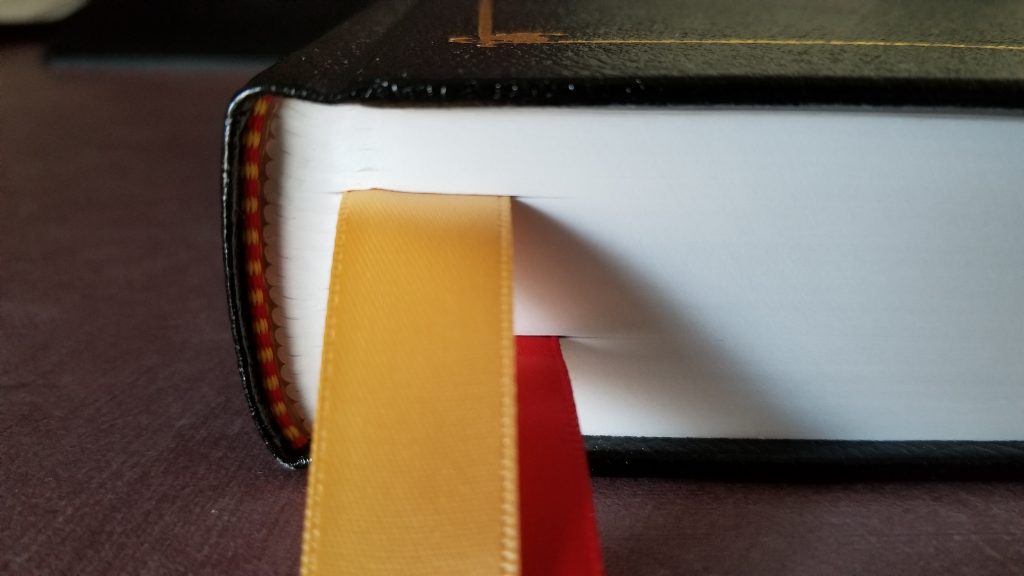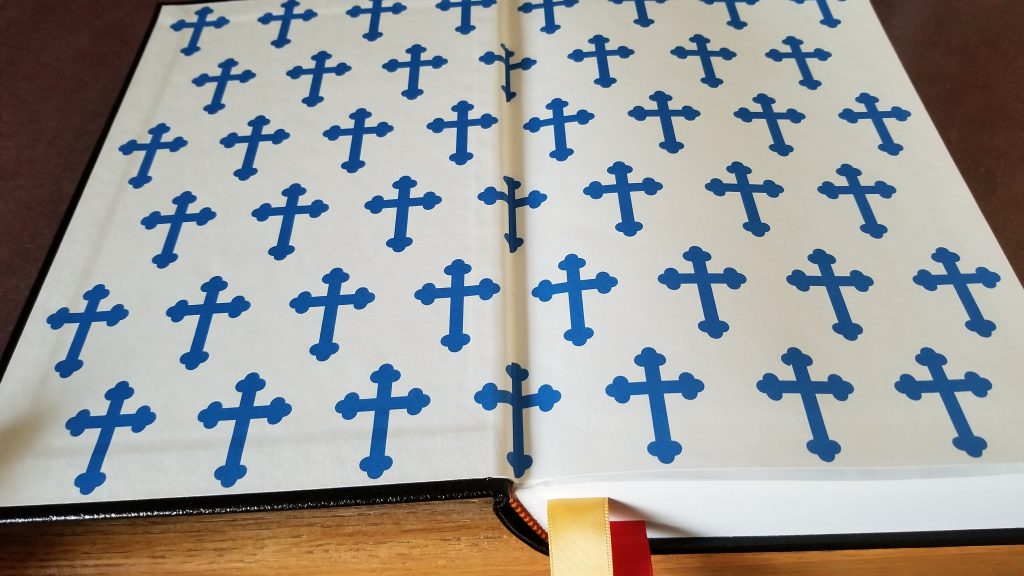 I enjoy the feel of this bible in the hand. It's very close to a perfect size for me, measuring 6 3/16 X 9 1/4 inches (15.8 X 23.5 cm). It has a slightly smaller footprint than the HarperOne NRSV Catholic Edition hardcover, as shown below: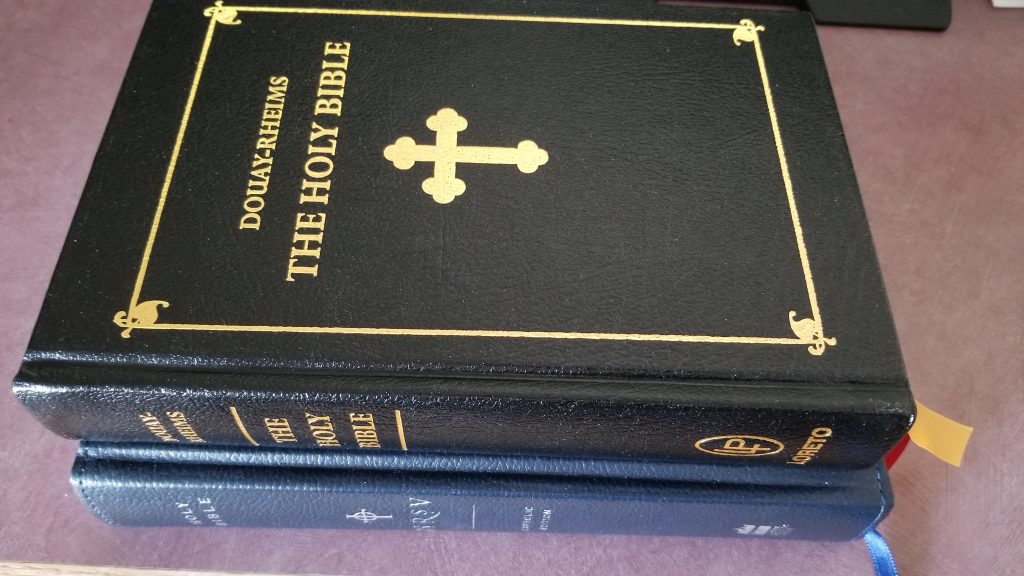 The binding is also very usable out of the box. It easily opens flat throughout the vast majority of the bible with minimal stiffness. Near the beginning and ending (around the first and last 50 pages), it will require a bit of use before it will effortlessly lie flat, but this is very normal, especially for a new bible.
The new typesetting is a significant improvement over the older editions of this bible. Loreto reports that the font is larger, and I can confirm that it is large, bold, and very readable. It is significantly larger than the 8 pt font in my Cambridge hardcover REB. I would estimate it is at least a 10 pt size. The pages also have a cleaner look compared to the old edition with its line dividers between the columns and its antiquated font which looked like a newspaper from the 1800s (see Timothy's review for a few photos of the old edition).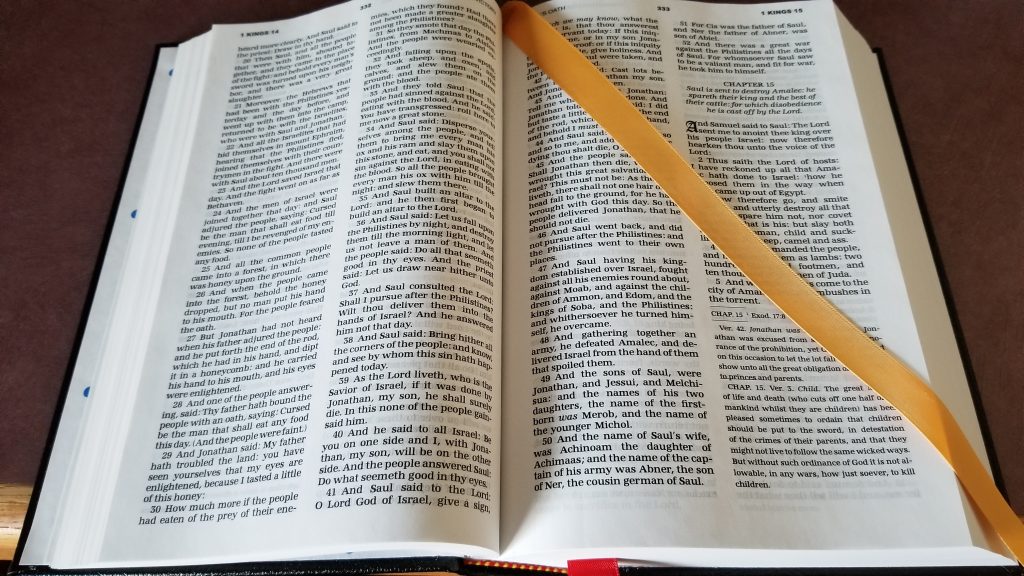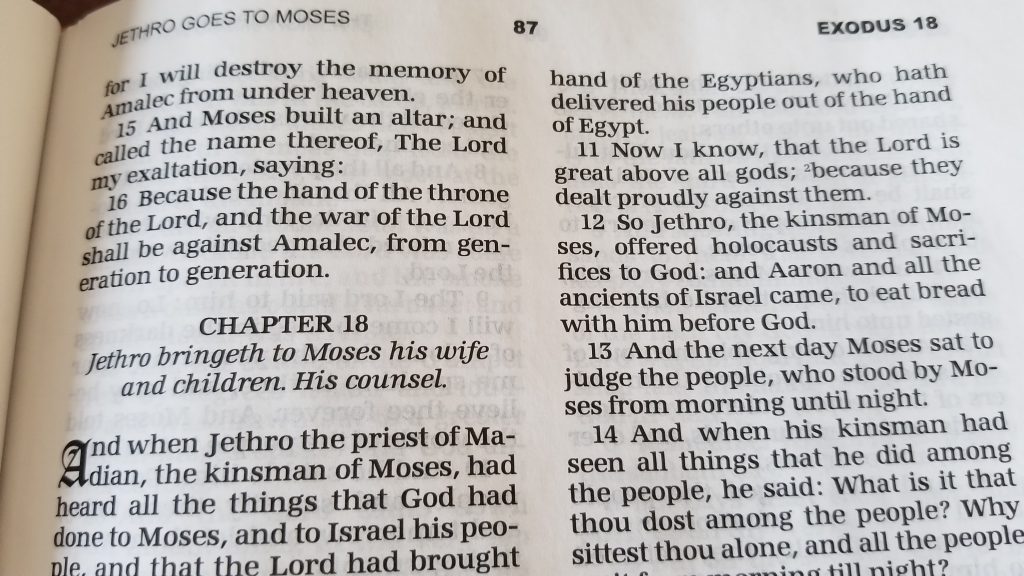 The text is line-matched, and the ghosting is very minimal. In fact, the ghosting is surprisingly minimal in light of how bold the text is. I think readers who have trouble with small bible font or who long for a bible with darker and bolder letters will love this edition. I'm disappointed to see that it retains the verse-by-verse format (with each verse beginning on a new line) instead of a paragraph format, but this is common in Douay-Rheims editions and other older bibles like the King James Version.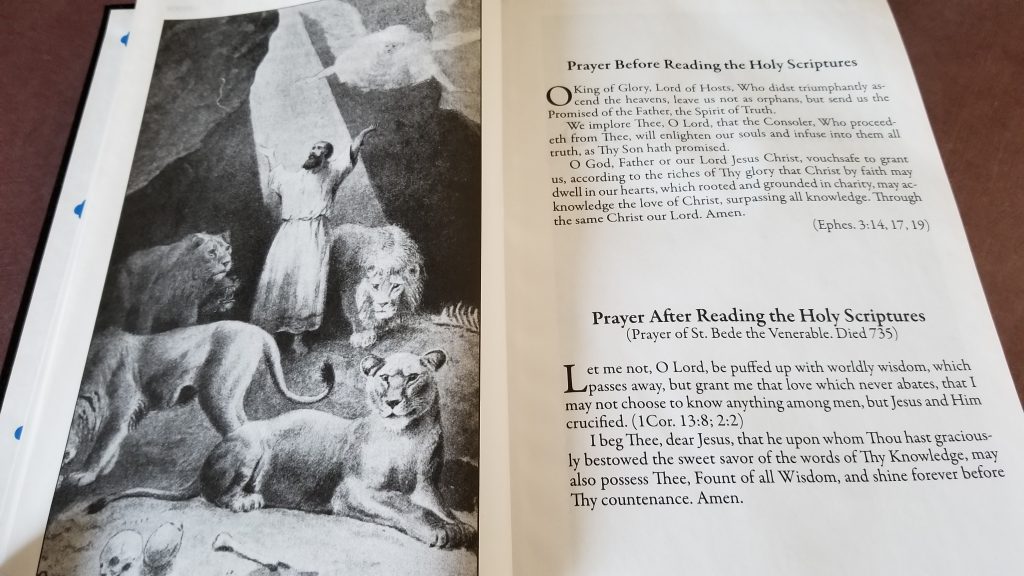 The bible features several illustrations, a few prayers, and the encyclical Providentissimus Deus by Leo XIII. There is a section between the Old Testament and New Testament that includes an index of references and a chronological table of important events surrounding the Old and New Testaments.
For anyone who is currently looking for a Douay-Rheims edition, or who prefers the Douay-Rheims, I can whole-heartedly recommend this new edition from Loreto. It's very nicely done with few shortcomings.